Victim is Marco "Mo" Newbold age 21 – some on the ground believes MO was gunned down by a man known to police and after his gal!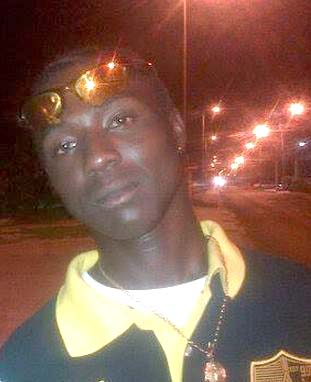 Nassau, Bahamas – Police are now live right now opening a homicide investigation in the Baillou Hill Road and Bias Street section of New Providence where we can confirm a male has been fatally shot in the area.
BP has already identified the victim as 21-year-old Marco 'Mo' Newbold. He was gunned down in the street like an animal by some animal on two legs. Right now his warn body is motionless in the street – right in front of the St. Paul's Church on Bias Street! A good distance away is a large crowd of onlookers trying to get a peek.
Family members are hollering in the street; some uncontrollably as their screams pierce the night's silence.
Police have closed off the road and is now combing through the finer details on the crime scene.
The incident unfolded sometime shortly after 11pm tonight.
GET THIS: Newbold just about two weeks ago was shot through Fowler Street but escaped death after spending four days in hospital. He was released from Fox Hill just one month ago on some petty crime charge. He had spent months [some saying almost two years] in Fox Hill awaiting trial. The accuser never appeared.
BP team have arrived on the scene, however, little information is being gathered as we speak.
We report yinner decide!