Attacker is known to the Ambassador's Wife! Stubbs was visited by her caring priest Dean Patrick Adderley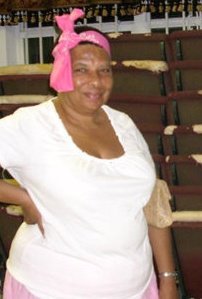 Nassau, Bahamas — There is still no word from detectives following that late night stabbing incident in the West Grove, which left the wife of Deputy Director of The Bahamas Development Bank and Honourary Consul to Suriname in serious condition in hospital.
Police detectives tell us someone known to the victim could be arrested and charged in this latest crime and from what we know the news is not good.
We can report Cheryl Stubbs was stabbed some 15 times across the back and neck in her home Friday evening. We are told that, as she fell to the floor, her attacker fled the scene of the crime and vanished.
Cheryl then crawled to a telephone and called friends and relatives who came to her rescue and rushed her to hospital.
The overwhelming silence by authorities following these latest criminal incidents leaves many questions to swirl around the police. How could the home of such high profile people be invaded by such a damnable criminal act and not one word of a statement has come to the press about or even confirming the incident to warn the public.
The development therefore indicates that a number of incidents are swept under the rug while the criminals lurk in the darkness for their next victim.

Bahamas Press is putting the question: "WHO ATTEMPTED TO KILL THE AMBASSADOR'S WIFE – and WHY has the police refused to issued a statement following the incident?
Police now on the scene where Pastor Kendall Stubbs died…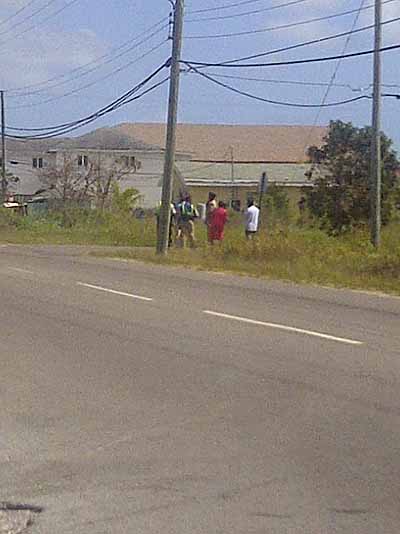 Police this afternoon are wrapping their investigations into the death of Pastor Kendal Stubbs and they now believe his death was not a result of a hit and run.
The late Pastor was walking on Carmichael Road west when it is believed he collapsed and fell as a result of a heart preexisting heart condition.
The Pastor of the Remnant Tabernacle of Praise was a lecturer at the College of the Bahamas. An autopsy report showed no trauma following his collapsing in the street.
Persons seeing the good pastor laying in the street speculated he had been hit by a vehicle, however , no one could identify clearly the vehicle or plate.
Man dies in that morning home fire incident
Police are investigating a house fire that has left a 69-year-old man dead.
According to police reports, around 9:00 am on Tuesday 13th November, police at Great Harbor Cay, received information of a house fire in Southwest Royal Palm.
Police responded and on arrival met a two (2) storey wooden structure completely destroyed by fire.
Officers conducted a search of the debris and discovered the man's body burnt beyond recognition.
A team of fire investigators from the Fire Services is presently on the island assisting their colleagues, with the investigations. Active police investigations continue.
We report yinner decide!