What kind of Investments have NIB put into Cable Bahamas that they want the government to stay in the dark? What does the Cable Company has to hide?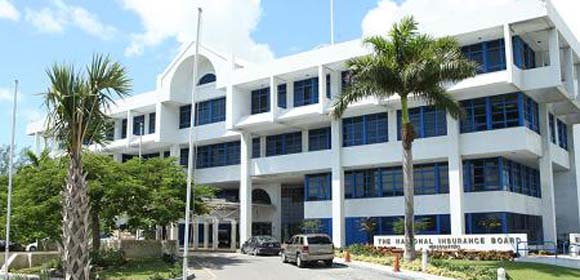 Nassau, Bahamas — There are more shocking revelations emanating out of the National Insurance Board today, which confirm that Prime Minister Rt. Hon. Perry Christie may have to get a handle on quickly.
Bahamas Press – in our continued probe on the nation's social security arm -understands something sinister is developing between NIB and Cable Bahamas. Now get this.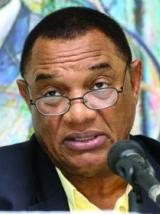 Since the suspension of Director Algernon Cargill, NIB's representative to Cable Bahamas [CB] has not been invited to serve and get an update as to the developments of the investments at CB.
We can confirm Government Representatives at NIB have requested Cable Bahamas have Cargill replaced with current deputy director Cecile Bethel to bring the Board up to speed with matters of investment NIB has with Cable Bahamas, but guess what? You would not imagine Cable Bahamas' response to this decision?
Bahamas Press has learnt via communication; Cable Bahamas has flatly declined that the government's representative the right to sit on Cable Bahamas' board and has gone as far as pointing out a suitable individual they would want to replace Cargill. WHAT IN THE HELL IS THIS?!
Readers must know Cargill collected a director's fee for serving on Cable Bahamas' Board and, according to information shown to us, never communicated any information as to what was happening with NIB's investments at Cable Bahamas. And here's where the details get nasty!
BP has learnt that Algernon Cargill chaired the Investment Committee of the Cable Bahamas' Board and some are speculating that MILLIONS of NIB funds could be somewhere hidden inside Cable Bahamas – WHAT IN THE HELL IS THIS?
We are told while Cargill served on the Cable Bahamas Board, the board at NIB knew little of the activities that occurred on behalf of NIB's investments at the Cable Company and that few on the former board had any knowledge as to what was happening there.
UNBELIEVABLE!
But now that the Christie Government's appointed representative has been rejected in her bid to sit on the Cable Bahamas' Board, an even longer list of questions are now being discovered and someone at Cable Bahamas must answer! Questions like:-
Why is Cable Bahamas refusing Cecile Bethel – current Acting Director – an opportunity to sit and oversee investments by NIB to Cable Bahamas on behalf of the Bahamian people?
What are the details surrounding her rejection?
Why is Cable Bahamas seeking another worker at NIB to sit on Cable Bahamas Board?

How much money was paid to Cargill for sitting as the investment head of Cable Bahamas?
What was the additional dollar value of investments placed in Cable Bahamas through NIB while Algernon Cargill served on the CB Board?
Were NIB's funds used to invest in the purchase of Cable Companies in Florida? If yes, how much?
Is Algernon Cargill privately engaged at Cable Bahamas? And if yes, what was his additional role at the Cable Company?
Now, Bahamas Press already has some answers, however, it is important for us to first report to the people of the Bahamas and our thousands of global readers on the latest breaking news at NIB and Cable Bahamas.
We have a duty to look after the people's money and we are not prepared to let anything slip through the cracks.
Bahamas Press is once again, calling for a Commission of Inquiry into the  earth shattering  revelations that continue to develop out of the National Insurance Board. We warn the Government that ALL IS NOT WELL at the nation's social security arm.
We report yinner decide!