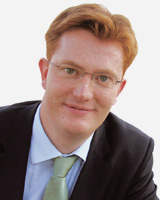 London — Nearly half a million public sector workers in Britain are to lose their jobs as the government plans to reduce more than 80 billion pounds in public spending in the next four years, the biggest cut since the Second World War.
Danny Alexander, chief secretary to the Treasury, unwittingly disclosed the full scale of the expected redundancies when he was photographed Monday reading confidential briefing papers, The Daily Telegraph reported.
The "restricted" documents said: "The OBRs (Office for Budget Responsibility) budget forecast was for a reduction in public sector workforce numbers of 490,000 by 2014-15.
"This is likely to change as a result of settlements agreed in the Spending Review but government expects the OBRs November forecast to be broadly in line with its budget forecast. It will be for each public sector employer to determine the workforce implications of spending settlements."
Tens of thousands of government officials will be offered redundancy in the coming weeks as the government plans to cut more than 80 billion pounds in public spending over the next four years, the documents said.
Public sector workers will also have a two-year pay freeze and be told that they face increased pension contributions from next year.
Chancellor George Osborne will announce the outcome of the governments Comprehensive Spending Review Wednesday.
The Telegraph also revealed that ministers will announce more than 13 billion pounds in welfare cuts. In total, including cuts announced in the emergency budget, the welfare bill will be reduced by about 25 billion pounds in the next four years.
Under the review plan, every government department – except health and international development – has to undertake budget cuts of up to 40 percent by 2015. It is thought that the budgets of the Home Office and Justice Department will be particularly hard hit.