VAT PSA 15 from King Of Hearts Media on Vimeo.
Prices shot up 17.6 per cent on Jan 1st! Galleria should be forced to close it doors!!!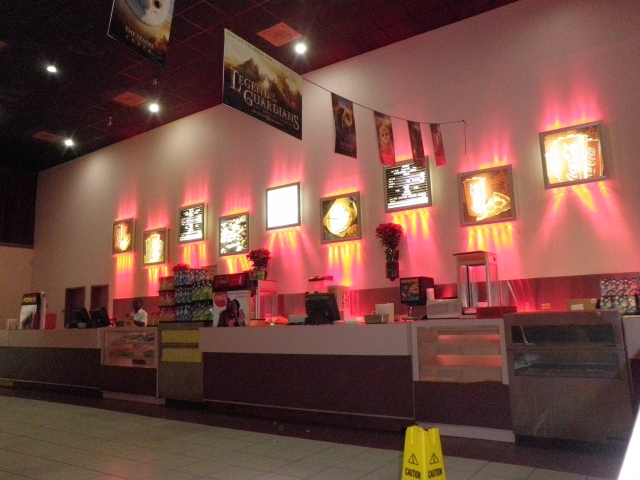 Tickets now $10 – Well thanks to my ANDROID TV SYSTEM – TO HELL WITH THE MOVIES!!!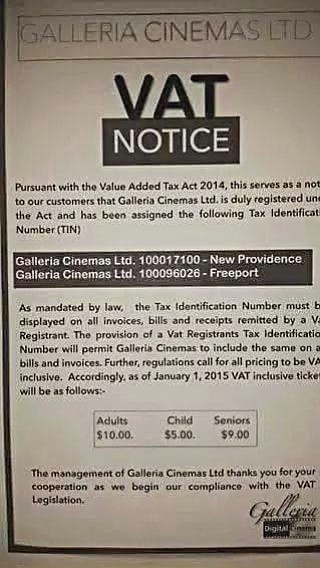 Nassau, Bahamas – It will cost Bahamians more to go to the movies before VAT as operators of Galleria Cinemas moved ticket prices to watch movies to $10.
A patron speaking with Bahamas Press said, "This is pure 'vickedness' by the DNA deputy leader who decided to slap patron with an increase of 17.6 per cent! Why would people who claim they have and hold the best interests of the Bahamian people do such to us? Mr. Mortimer knows his service cost should not be so high. The rise in ticket prices is not necessary and we hope those in price control will address this matter immediately."
Bahamas Press wonders if DNA leader Branville McCartney also agrees with the price hike, as he has said nothing following the complaints, which flooded into his offices over the matter.
But what is even worse is the fact that Rupert Roberts, who also was against VAT and supports the DNA, also doubled his prices before the new tax regime could be in place on Jan. 1st. But even as the date came, the food store chain also failed to comply with implementing the new 7.5% tax on items after racking up costs on items 300 percent in some cases.
For example, a family size turkey at Bahamas Food Services was around $35 during the holidays but some in some Supervalue and Quality Supermarkets were around $65.
Questions by consumers in the case of Galleria are being asked: Why they are being charged $10 for an adult ticket when 7.5 per cent of $8.50 is $0.64, bringing what should be the VAT-inclusive price to $9.14.
Both establishments should be visited and closed down until they can comply with new regulations….
VAT PSA 14 from King Of Hearts Media on Vimeo.
PSA 18 from King Of Hearts Media on Vimeo.