Pray for Florida…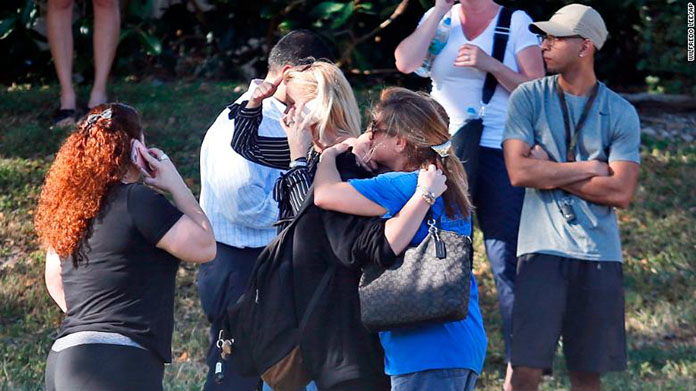 CNN – At least 17 people were killed Wednesday in a high school shooting in Parkland, Florida, the Broward County Sheriff's office said.
Florida Gov. Rick Scott ordered government flags flown at half-staff through Monday in honor of victims of the shooting at Marjory Stoneman Douglas High School, a public school of some 3,000 students outside Boca Raton.
The school is closed for the rest of the week, Broward County Public Schools Superintendent Robert Runcie said. The district will offer grief counseling to students and their families.
"This has been a day where we've see the worst of humanity. Tomorrow is gonna bring out the best in humanity as we come together to move forward from this unspeakable tragedy," he said.
The suspect, 19-year-old former student Nikolas Cruz, is in custody, Sheriff Scott Israel said.
The shooting, which is among the 10 deadliest mass shootings in modern US history, revived debate over gun control while American politicians offered their condolences.
"My prayers and condolences to the families of the victims of the terrible Florida shooting. No child, teacher or anyone else should ever feel unsafe in an American school," US President Donald Trump said.