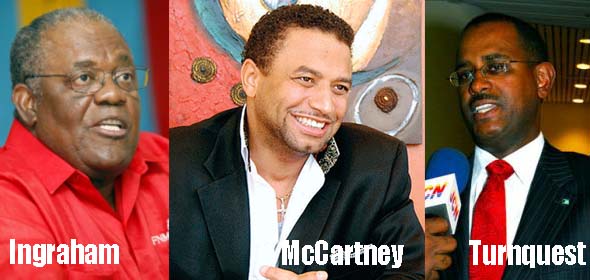 BACK TO EGYPT with Da Bahamian Mubarak Party…

Nassau, Bahamas — Branville McCartney was told by the Pillsbury to get he [****BLANK***] back in line. ABANDON the DNA and come back home to the FNM.
The FNM wants Branville McCartney, BUT GUESS WHAT? They don't want nothing to do with the DNA.
The FNM is in the press as predicted by Bahamas Press this past Sunday.
When McCartney left the party not a man move to tell him reconsider! Not one Cabinet Minister sided with McCartney when he voted no on the sale of BTC with the PLP.
Charles Maynard and Lying Laing one time were ones who told McCartney he needs to learn how to be a follower before he could lead and that he [McCartney] was not running a Democratic Party.
Now they want him back?
Charles Maynard also told Jeff Lloyd last evening Dr. Hubert Minnis and Loretta "Sexy" Butler-Turner has 12 to 18 months at the helm of the Party? WELL WHO IN CHARGE?
Another case of FOOT IN MOUTH DISEASE! Doc and LORI [BP CHOICE for the leadership of the FNM] has a ticking clock and he [Pillsbury] doesn't? WHAT IN THE HELL IS DIS?
Boy, Papa gat his mouth piece in place. Hubert Ingraham has decided not to resign his seat in Parliament…Man, dis some [BLANK] EH?