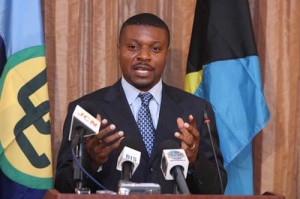 Bahamas Press reports yet another Chairman of a Government Corporation has been given full grease and fat via instructions from the ministry of finance, and here's what we mean.
We have been reliably informed by operators of the Government purse that the Chairman of a Government Corporation, who also owns an insurance company near the city area of Nassau, has been granted authorization to be the sole company to insure all public vehicles throughout the country.
We are told by persons in the know, that a directive from way up on high has come down to point all departments in the Public Service to have government vehicles to be licensed with the company of the Chairman.
We are told in this case once again, no bidding process has been carried out to award such, nor has there been any official notice by the OUTGOING FNM REGIME for submission of bids by other competing insurance companies.
This latest blow to the struggling insurance market would mean; scores of rival insurance companies would have to trim its own fat and downsize, while the single company eats up all the fat.
Some People have no DAMN SHAME!
The Chairman is now BP's Hog of the Week!