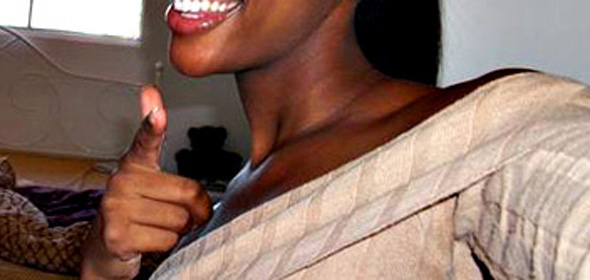 Nassau, Bahamas — Shocking revelations reaching our newsroom confirms a representative in the ministry of foreign affairs has been reprimanded and is being reassigned following a sexual encounter with a 22-year-old college student.
Bahamas Press is tracking all the details on this story and here's what we know.
We've learned a senior Bahamian foreign affairs officer, who was assigned in the United States, fell into a lesbian love affair with a chocolate toned college beauty. We are told the Bahamian representative lured the young woman into her flat for fun and frolic and in exchange had granted her "fringe benefits" at the expense of the Bahamian Government.
Further we are told the pair spent public funds for travel on one occasion back here to the Bahamas.
BP has been reliably informed by sources in the Ministry of Foreign Affairs stating, action by the young girl's parents, who are influential in the US, has prompted notice of the affair to the Bahamas Government and has threatened to file against the Bahamian officer for her lewd and lascivious behavior. We are told the parents claims their daughter was hijacked from her studies at a prestigious university and has been seduced into unnatural sexual encounters by the foreign officer.
BP has learned the family as retained the services of a high-powered New York attorney who will be filing papers against the officer and the Bahamas Government.
The minister we are told is now under advisement on the matter and is tight-lipped over the details surrounding the lesbian love affair. We know if the American family has their way, the country would be up for another national shaming.