Dave Miller jr. is homicide victim #6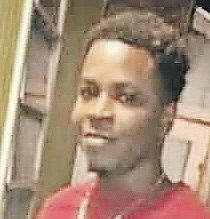 NASSAU| The shooting incident also left another man listed in serious condition in hospital.
Police have not officially released the identity of the deceased, but family told The Tribune yesterday he is Dave Miller Jr, 29.
His father was also shot dead in the Coconut Grove area several years ago.
Police said shortly before 8pm on Monday, they were alerted to a shooting in the area of Key West Street and Robinson Road.
"This resulted in two adult males being shot about their bodies; they were transported to the hospital via private vehicles," a police crime report noted. "One of the males succumbed to his injuries on arrival at the hospital and the other is listed in serious condition."
CAPTION: DAVE MILLER Jr.