PLP set to hold a 30 seat majority in Parliament as BP projects Renardo Curry the Winner in next week's poll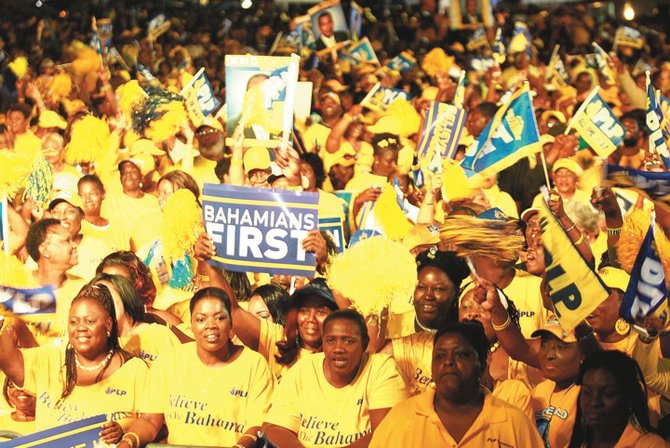 Treasure Cay, Abaco — Well, the numbers are in and the Free National Movement and its candidate Greg Gomez can pack up the wagon and get 'outta' North Abaco.
Polling numbers now coming into BP confirm that by this time come next week the PLP candidate for the North Abaco will usher a new day into the community and will conclude a second huge victory for his Party.
According to poll numbers, we can declare Renardo Curry shall be seated as the next MP for the seat replacing former Prime Minister Rt. Hon. Hubert Ingraham, who resigned his seat this past summer.
Prime Minister Rt. Hon. Perry G. Christie first landed on North Abaco a few weeks ago and since then has once again engineered a huge upset for the FNM and another win for his PLP.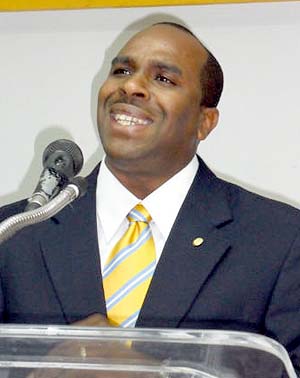 Key players for the Party's win, PLP Viceroy Philip 'Brave' Davis and Chairman Bradley Roberts, have all anchored their weight on the ground, mounting a massive campaign and creating swings that are now projected to be unprecedented in a bye-election.
BP can tell you major support for the PLP is coming heavily at this hour out of the Murphy Town, Dundas Town, Great Abaco and the surrounding Bootle Street and Forest Drive communities, which sit in the polling divisions 9 and 10 of the seat. Curry is expected to beat his rival by an 85% majority polling numbers confirm.
Serious upsets are also expected in favour of Curry in polling division 7 which involves the Green Turtle Cay community now being delivered by PLP Elizabeth MP Ryan Pinder. Projections in that community are expected to result in a 70% win for Curry.
Polls taken in polling divisions number 2, 3, 4 and 5 have all also gone to PLP candidate Curry, resulting in a 69% projected voter support of the PLP candidate.
The news is not good for the Free National Movement, which is already diminishing in momentum for next week's bye-election.
When asked about whether they support Greg Gomez, an overwhelming 66% of persons tested told our teams they were unaware of who he was, and question his residence in the United States where he lived for more than 8 years.
Bahamas Press found it troubling that Mr. Ingraham sought to select Gomez over more competent and qualified Abaconians who were prepared to represent the community.
A Treasure Cay Community member told BP, "Hubert Ingraham told us to give him a chance on May 7th. We did so, but look what he did to North Abaco. At a time when we needed him most, when he could best represent our needs in Parliament, he packed up and left us! Mr. Ingraham chose his pension over us here in North Abaco and back peddled on his promise on May 7th.
"And then if that wasn't enough, he decided to dump on us a candidate who cannot tell us how long he has been in the US? The party's candidate is not sure what he did while there? He [Gomez] could not tell a reporter what school he taught at while there. He cannot say when he left nor when he went!? This is a disservice to North Abaco and has brought serious questions to the credibility of the FNM Party.
"And this is not all. Here also Mr. Ingraham decided to give us a candidate who we discovered only recently is "UNEMPLOYED" and worked on the 52-week program hired by Mr. Ingraham only on April 30th. If this is what we in North Abaco deserve then it makes sense to support the PLP. Ingraham abandoned us. He lied to us. He left us and therefore, we should abandon and leave him and his bad candidate," the Treasure Cay voter passionately said.
Lack of coordination and teamwork will also added to the implosion of the FNM campaign in North Abaco. We can tell you senior members of the FNM who are hoping for a defeat in North Abaco in a bold attempt to also shakeup the party leadership made it more difficult for the FNM.
We can tell you a number of key party officials have yet to walk the ground in the constituency and knock on doors. A view from our window at a resort in Treasure Cay displayed the deputy leader of the FNM night and day eating, drinking and smoking in her room, while getting nothing done for the candidate.
This is not good.
BP projects a landslide next week Monday for PLP candidate Renardo Curry in the North Abaco bye-election.
We report yinner decide!