US Authorities could request extradition of FNM Candidate – credibility of the FNM now questioned!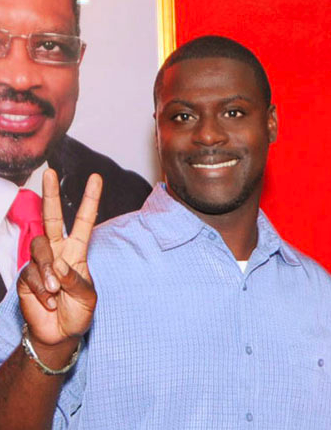 Nassau, Bahamas — Perhaps we know why FNM Candidate Greg Gomez did not know where he taught in the US and, more importantly, why the embarrassing candidate has hushed his lips when it comes to speaking with the press.
Today Bahamas Press reveals more shocking mysteries about the "Strange Candidate" and offers more as to why he abruptly left the UNITED STATES OF AMERICA!
Bahamas Press is asking the question: "Did Gomez satisfy his debts in the US?"
Perhaps this is why US authorities are now looking for him.
We can report the embattled FNM candidate was dragged into a Florida Court after failing to pay a Credit Union a borrowed sum of $10,042.27.
In a judgment awarded by the South Florida Educational Federal Credit Union on May 2nd last year a Miami Dade County Court ordered that Greg D. Gomez must pay the total sum of $12, 214.19, which included legal fees and interest.
Whether or not he paid it is another matter entirely, but from the records we know that shortly after that judgment Gomez fled back to the Bahamas, packing up his family, without satisfying the debt.
The FNM is deep in prayer today following the shocking revelations and has gone mute in defending its bad candidate!
We at Bahamas Press only asked the FNM for a bio and now look what they have forced us to do? Reveal the truth they attempted to cover up on their North Abaco candidate.
All we say is this – GET READY FOR THE RIDE!
ONLY BP has more to this shocking story, which began as an opener in the Tribune today. Why has the FNM gone hushed on this development? You mean to tell BP they didn't vet their candidate? WHAT IS THIS?!
WE GA REPORT YINNER GA DECIDE! – THE CLAPTRAP HAS SPOKEN!!!