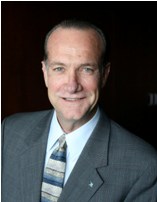 Nassau, Bahamas — BP is very concerned with the performance of the Permanent Secretary at the Ministry of Works and Urban Development.
We have been getting numerous reports of people working in the cleanup program not being paid and now the road side contracted people have not been paid, nor have they been informed whether the contracts have been terminated and not renewed.
The Police have been called several times to the Ministry of Works building on JFK Drive as contractors feel the The P.S. is not responding to them in a timely manner.
Our Readers may not know, but this is the same man who presided over the backside rape of the Bahamian people as the Treasury was raided to pay for the $100 million cost overruns for the roads.
This is the same P.S. who sat back and is culpable in the over payment to another Road Contractor to the tune of almost 7 million dollars. He sat there and negotiated contracts with all manner of goons and cronies of the former Prime Minister as they raided the Public Coffers and said nary a word.
Now the little people cannot get their contracts or even get paid for works completed –  whew! what manner of man is this?
Well, take this as your first warning and we implore you to pay the roadside people and have the new contracts issued forthwith or we will be back with the big stick.
Enough said at this time.