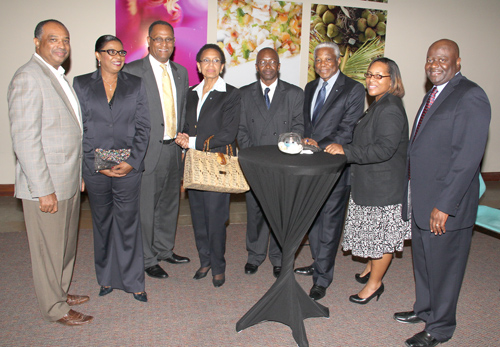 FREEPORT, Grand Bahama – Minister of National Security Dr. Bernard Nottage on Monday officially welcomed delegates, inclusive of attorneys general from 29 countries to The Bahamas.
Dr. Nottage is the acting Minister for Tourism, and was filling in for Tourism Minister Obie Wilchcombe who is currently out of the country. He told them that the second pillar of the Bahamian economy is financial services and that the country has had tremendous challenges over the years from the FATF and other organisations with respect to how business is conducted here.
"We used to be known as a tax free country or a tax haven and now that is a dirty word, or those are dirty words. Nevertheless, what we tried to do is be compliant with the regulators to build a strong financial services sector and one that is properly managed and has attractive enough products and conditions to invite all of you to invest in the financial services in our country, even those of you who are our competitors," he stated.
Dr. Nottage told the guests that there are a number of bills currently before the House of Assembly that will allow the country to become more compliant and better able to deal with the problems of trans-national crimes that are associated with the transfer of monies through various countries.
"We have an amendment to the Penal Code, the Evidence Act, the Justice Protection Act, the Extradition Act, in order that we may comply and be an example that others would wish to emulate, because we have come to find out that unless we do it properly, it puts our economy at risk," he stated.
He thanked the group for allowing the Bahamian Attorney General Sen. The Hon. Allyson Maynard-Gibson to become the next Chairperson for the CFATF.The official opening ceremony for the CFATF Plenary Meeting will take place on Wednesday morning at the Grand Lucayan Resort.
Governor General Sir Arthur Foulkes is expected in Grand Bahama for the opening ceremony and Deputy Prime Minister Philip Brave Davis will deliver the keynote address.