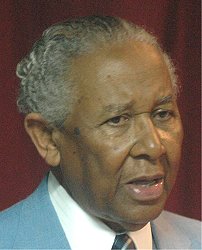 <<< Hon. Paul Lawrence Adderley advises Christie to step down as leader of the PLP. (File Photo)
Nassau, Bahamas — Bahamas Press can now confirm that pressure is building to remove Perry Christie from the leadership of the Progressive Liberal Party.
We can now confirm two senior advisers in the PLP, one being Hon. Paul Lawrence Adderley, advised Christie that he should make an early exit as leader of the Party rather than later. BP confirms that the meeting between the leadership and the advisors took place late last year.
The reported meeting took place following the results of the Greenberg Quinlan Rosner report, which outlined the reasons for the Party's defeat in the 2007 general elections. It noted that Christie's weak leadership style was the main cause for the defeat.
"Another problem now facing Christie is the fact that he is out of sync with many in his parliamentary team. Several members of the leadership brass of the PLP would tell you they have not been in touch or heard from the leader since October last year. How could he continue to lead the PLP with such disconnect? We must change the leadership now!" an irate executive council member told BP.
A straw poll on the popular social network Facebook also confirms the facts of the report; that Hubert is more popular than Christie. The PLP leader trials in popularity to Prime Minister Rt. Hubert Ingraham on the social network . Ingraham's page, which is ran by a supporter of the party, has collected some 935 supporters, whilst Christie trails with only 428 fans.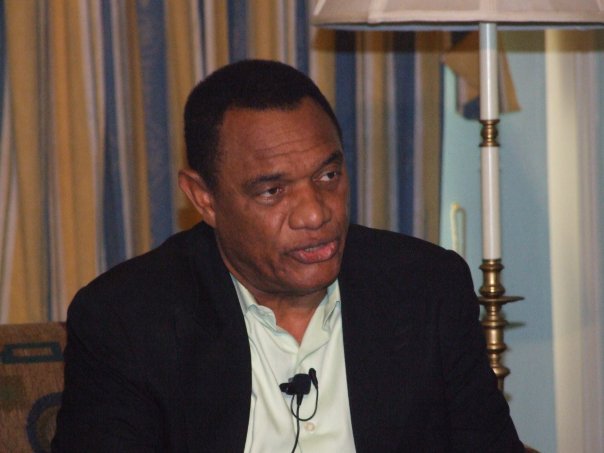 Some politicians on the network have gathered more fans than both men, however, if an election was to be called today on Facebook between both men, Hubert Ingraham will beat his counterpart Perry Christie by a landslide!
Bahamas Press confirms that a 'Dark Horse' will challenge Christie in the up coming PLP convention scheduled for October. The challenge by his contender will leave Christie wounded where he will make history once again; as the first sitting leader of the PLP ever to be toppled at an historic convention.