Letter to the Editor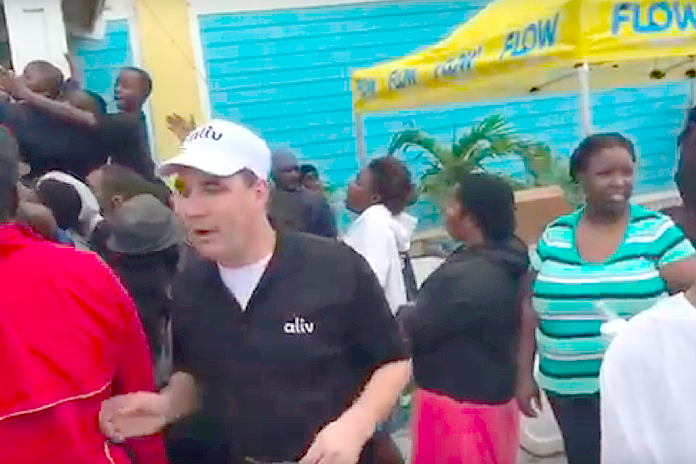 Dear Editor,
New telecoms company Aliv faces an uphill battle that seems almost insurmountable. If you have been following them since securing the second mobile service licence last summer, you can't help but notice that it has been one problem after another. From failing to meet their promise launch date on October 1st to their network crashing in November, forcing them to close their doors early for business, it has been one disaster after the other.
Poorly  marketed events lead to low attendance  from Bahamian consumers  who were more inclined and attracted to the competition's packages. This devastated Aliv over the Christmas holidays. At one such events the CEO of Aliv Damian Blackburn appeared at his competition's event and was surprised to see the large turnout. Can we say that Aliv's is struggling or perhaps maybe a lot  worse off than we than think.
In September 2016 ALiv were suppose to have a preferred shared offering at a minimum of $25,000.00 dollars that never took place. Was it because of investor uncertainty that lead to delaying the share offering?
Aliv is in dire need of funding and   they are attempting to raise some $100 million dollars of which $30 million dollars is to fund operations. This is a clear indication that Aliv is having major money problems despite bragging that they had over $100 million dollars available for their launch and roll out. We wonder why so many persons have been so wary of the stability of this new entity in the telecom market. In November 2016 they open their doors  but have consistently struggled to attract large number of subscribers and their growth rate is dismal which highlights that they did not meet their target sets as anticipated.
Royal Fidelity, who's handling their preferred share offering, should be equally nervous that there isn't enough institutional investor demand. This is reason enough for concern to anyone thinking of underwriting the placement bond for Aliv.
After two and half months since rolling out and launching their network, we have seen had one hiccup after another. They are tremendously behind on schedule and failed to fulfill many promises.  They had promised at year-end 2016 to provide realiable service to Eleuthera, Abaco, Bimini, Andros and Exuma, which they have not. We have not heard from URCA once on Aliv's constant failures, and that is becoming a growing concern for Bahamians who feel that the regulator is not holding Aliv accountable  to their obligation.
In short, Aliv is totally unprepared as a company, as a brand and as a second cell phone service provider to meet the growing demand of the Bahamian public.
Sincerely
Trevor Williams