Breaking Update >>> Son of owner of Island of the Seas Resort also perished in crash….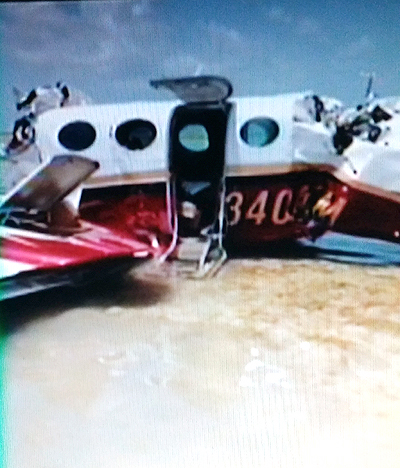 Freeport, Bahamas — Breaking News Update on that fatal plane crash yesterday shortly after 10am Monday morning reveals that American corporate operations Aqua Sun Investments Inc. has been delivered a major loss.
We can now report four of the corporate company's top executives were on that fatal aircraft which left Ormond Beach Municipal Airport near Daytona Beach, Florida yesterday.
The men we can confirm are Dean Carlson Jr., son of the owner and pilot. Mike Kennedy – Managing Director of Corporate. Matt Sokolowski head of IT. And Terry Hanes, head of Sales and Marketing.
The group was travelling on a Cessna, 340 which crashed on approach to Freeport on the island of Grand Bahama.
Aqua Sun Investments Inc. are the owners of the Island Seas Resort in Freeport Grand Bahama. Our teams can confirm all four men were expected to stay at the resort while in the Bahamas.
We report yinner decide!