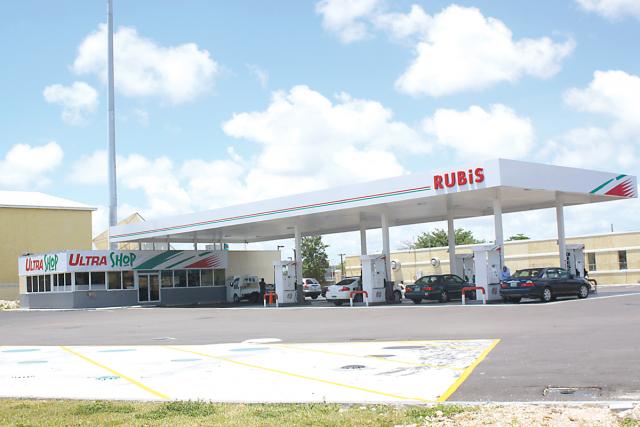 Nassau, Bahamas – If you never thought that Cable's Our News would be lobbying for themselves, just think again, look deeply at what is being reported each night and tell us what you see.
On Tuesday night Our News, the official news of Cable Bahamas, reported how health officials have given the all clear to contaminants in the ground around its Cable Bahamas office.
Cable Bahamas was suing Rubis and former operator Fiorente Management for up to $15 million in damages, alleging that their "negligence" resulted in its property, mainly its customer service building, being contaminated by the 2012 gasoline leak. A number of local residents in the area had also filed writs claiming damages following the massive leak.
Rubis (Bahamas) and Fiorente Management had both resisted Cable Bahamas' efforts to obtain a summary judgment against them, while blaming each other for the massive gasoline leak that sparked the initial claim. Some quiet agreement was made, and while we know not what has happened to the other private residents' claims, Cable Bahamas quietly collected its settlement, moved into its Marathon Mall offices and made the claims that its Customer services section was unsafe.
Well, your Bahamas Press, which is always on the job, has discovered some news. We have learnt Cable Bahamas never completely moved out of the building, which we understand houses some of its important technical staff.
Additionally, news from a source deep inside Cable tells us that the company's second mobile provider, NewCo, is about to make renovations inside the same complex which was declared unsafe for staff and customers.
1) Could the announcement that no more Benzene found in the water table near Cable Bahamas be done to allow the company to begin the process to reopen its customer service office?
2) If workers never left the building, why were actions taken against Rubis by Cable in the first place?
3) And how come, after collecting its settlement from Rubis, CBL never once looked back to report on the plight of the residents who suffered in the Rubis spill?
Dese some dangerous people eh?
We report yinner decide!