A BP NEWS ALERT:
Nassau, Bahamas — Information coming into our newsroom at this hour suggests that a young girl may have been molested by three bigger boys at the summer youth camp operated by the Ministry of Youth at the Kendal G. L. Isaacs Centre.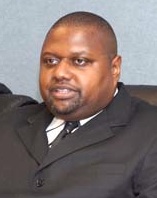 Today was the last day of the summer camp and here we see another brutal incident occurring. WHAT A DISGRACE!
Details are sketchy at this time, however, three of our reporters are now on the ground to confirm this story.
If this is so we cry SHAME ON THE 'PILLSBURY DOUGBOY' who cannot keep children safe!