Overtaking writes-off cars in head-on accident!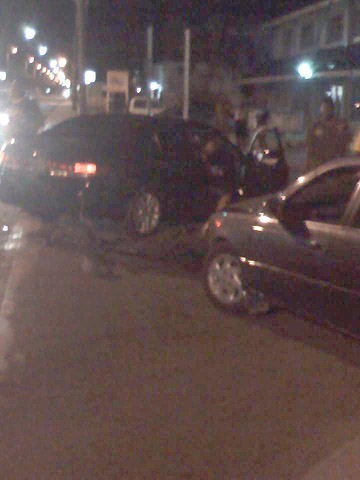 Nassau, Bahamas – Bahamas Press teams on the ground are reporting an accident, which occurred before midnight on Robinson Road near the Finco Bank and the Ridgeland Mall.
Speeding is the believed to be the reported cause of the mishap. A black Honda was heading east bound over taking a other car and ended up head to head with a car vehicle travelling west bound.
No one was injured but the cars are written-off. So much for rushing eh?
Drive to arrive ALIVE PEOPLE!