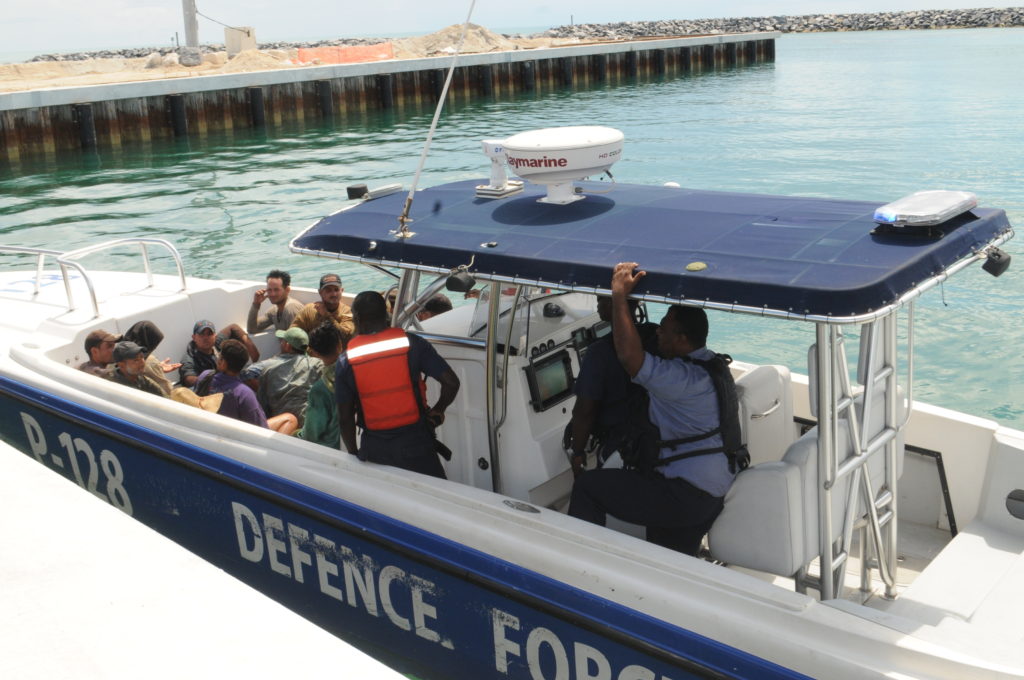 \Coral Harbour Base, 8 August 16 (RBDF): Thirty-two Cuban migrants were apprehended in the southern Bahamas in Bahamian waters by members of the Royal Bahamas Defence Force on Monday afternoon.
While on routine patrol, Defence Force craft HMBS Leon Smith, commanded by Acting Lieutenant Commander Stephen Rolle, intercepted and boarded a makeshift motor driven vessel in the area of Cay Lobos around 3 p.m. on Monday afternoon.
Further search of the vessel discovered 31 males and 1 female, who were then taken aboard the Defence Force craft. Arrangements will be made to have the migrants transported to Nassau, where they will be handed over to Immigration officials.