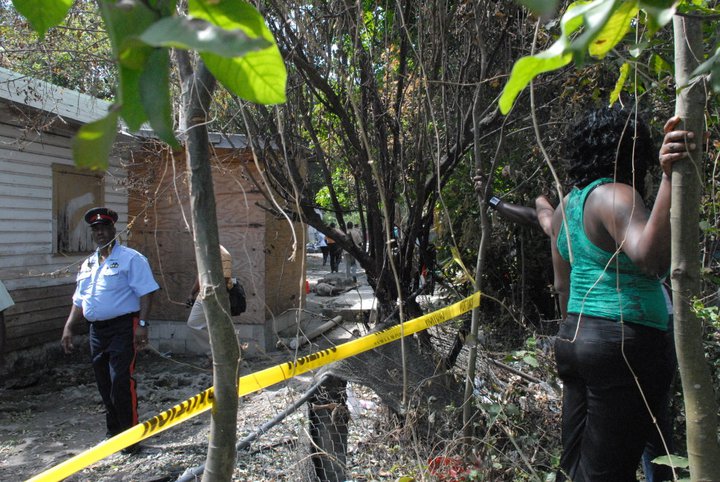 Nassau, Bahamas — The scene was gruesome, the area appeared tense. A community of persons could be seen running in all directions as gunshots rung out BAM! BAM! BAM! in the Meadow Street area of Bain Town.
Shortly after a quiet pause happened, moving away the sounds of the bullets. Then followed loud screams mix with the holler of "MURDER!" screeching from the soul of some onlooker, overcome by grief and shaken with tears. The sounds could be heard from the side of a house where a slain young lay motionless.
The victim believed to be in his early 20s was fired upon while he stood in a crowd. The violence brought once again a community to a stand still early this morning, as law officers began their investigations.
Dead at this hour is a Bain Town victim, fallen prey to a string of murders that have gripped the Bahamas.
Right now as morticians remove the body, there are loud screams, angry crowds, disgusted residents and through the eyes of a child looking on a frightening experience.
Reporting live from the scene of the 226th murder since 2009 is BP….
UPDATE: A second victim has been shot in the groin in this incident. The man was taken to hospital and is listed in stable condition. [THE CRAZY PEOPLE GAT GUN!]