The body of a white male was pulled from the waters near POINT HOUSE in Lyford Cay.
Reports confirm it is a Caucasian male and is believed to be the brother of another alleged murder victim…
Nassau, Bahamas — Breaking News coming into Bahamas Press is now confirming the identity of a second Caucasian male has been found dead in Lyford Cay.
Only Bahamas Press and the BahamasNational online media have published this breaking story and, to date, the police have yet to name the victim.
We can report, according to sources close to the investigators, that the victim pulled from waters near Point House in Lyford Cay last week is that of a white male.
Now get this, some are speculating that the victim in this "reported drowning" is a relative of Dan Tuckfield, who was an avid fisherman and sportsman. Dan was apparently the house manager at the Louis Bacon compound.
According to the Nassau Guardian, Dan Tuckfield had last been seen leaving the Captain's Table restaurant near the Lyford Cay Marina. Captain's Table is a buffet-style restaurant, so maybe it was something he ate.
According to information reported to BP at the time, Dan, who lived in The Bahamas for 20 years was found floating naked on May 2, 2010, face down in a pool at Point House – a luxury home at Lyford Cay. But get this: the matter was never reported by Royal Bahamas Police Force, and we wonder why?
Dan's body was found at the Lyford Cay home of billionaire financier Louis Bacon around 10 a.m. on Sunday, May 2, 2010 according to reports in The Guardian.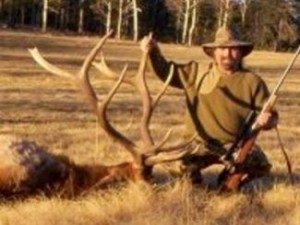 Tuckfield's death certificate listed his time of death as 9:30 a.m. on May 2, 2010.
However, the certificate said the body, which police reportedly discovered just 30 minutes later, already showed "signs of decomposition." It was quickly cremated and shipped to the family.
But on to the new developments now unfolding according to investigators, the body pulled from the waters just south of Point House last week, a little over two years after the mysterious death of Dan Tuckfield, is reportedly a Caucasian male.
According to the Bahamasnation.com the deceased, who was swimming in the sea, was allegedly a guest of billionaire Louis Bacon.
The online paper contends, "This death again raises suspicions of a cover up with authorities after reporting the following to the Bahamian press a week ago."
There is no word from the American Embassy on this! What is this? Americans possible found dead behind a luxury Lyford Cay Community and not a damn word said, and the police is mute!?
Bahamas Press finds this breaking development indeed "SHOCKING"!
We await word from authorities on this BREAKING DEVELOPMENT that is rocking the gates of Lyford Cay.
We report yinner decide!