Why yinner think the DNA don't want Andre Rollins? Nobody wants him? WHY?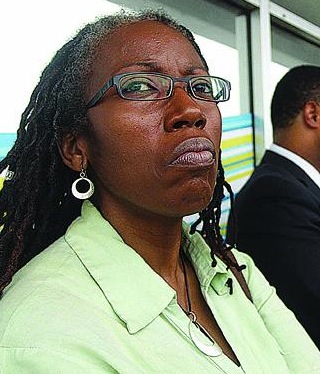 Nassau, Bahamas – Bahamas Press has learnt Branville McCartney is on a mission to pick off Hardcore FNM supporters one by one.
Breaking news coming into Bahamas Press confirms Elizabeth 'Queen Liz' Thompson is the latest FNM to leave the Free National Movement to join the DNA.
'Queen Liz' joined DNA protesters this week in Parliament Square.
You would remember Thompson was one who was a key player in the Women's Branch of the FNM. What has caused this abrupt split is yet to be known.
She is the second member of the Party to leave in just a week, following Assistant Treasurer of the Party O'Brien Knowles. Knowles told reporters in Rawson Square he left the FNM because he is a believer in democracy.
Well what in the hell is dis?
Today members of the DNA are on Grand Bahama shutting down FNM branches and grabbing hardcore Free National Movement supporters….
Boy, I tell ya – If ya don't laugh you would cry!
We report yinner decide!