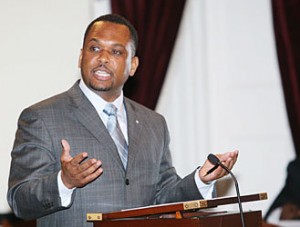 Nassau, Bahamas
— Bahamas Press is reporting more problems are brewing from inside the Free National Movement and of what we know, the issues are troubling for the Party's leadership.
BP has learnt from reliable sources deep within the Party that FNM proposed candidate for Bamboo Town, Anthony 'Tinny' Musgrove, has blew his cool with the organization and could possibly leave the FNM like Branville.
The Senator and Vice Chairman of the FNM we are told has been hinted as the standard bearer for the Party to run against independent incumbent, Branville McCartney.
McCartney left the FNM over the STINK SWEETHEART DEAL to sell the public patrimony, BTC back to the British.
Early this week PLP leader, Perry Christie, vowed to hold a Commission of Inquiry upon assuming power following the next general elections and reverse the sale forthwith.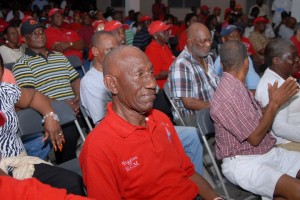 Sources in the FNM tell us what was not noticed in Papa's return to Bamboo Town Tuesday night was the absence of the proposed candidate [Musgrove].
"Tinny is grossly upset upon hearing the announcement to be named the candidate for Bamboo Town. For years now he had set his eyes on Exuma and had been campaigning in that constituency for some time," the source in the FNM said.
The source further tell us, Exuma is being given to South Beach MP, Phenton Neymour, who is running from a PLP woman candidate for the first time in his life.
"We cannot win an election fighting like this. The FNM is imploding from the inside and the longer we wait to have an election called, it appears the more vicious our cut hip will be," the source said.
The FNM informant  added, "Musgrove has been playing hide-go-seek since the Bamboo Town nod surfaced.