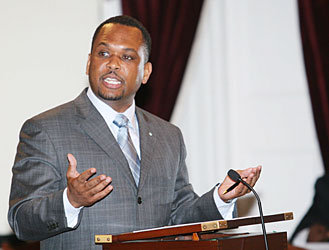 Nassau, Bahamas — There is breaking news this morning on Bahamas Press as we report the detainment of a Parliamentarian son.
BP is reporting an alleged sexual assault committed at the St. John's College. We've learned police are questioning the 15 year-old son of Senator Anthony 'Tinny' Musgrove.
Sources tell us the Senator's son, along with another student, allegedly kidnapped a 12-year-old female student and took her against her will into the school's auditorium and sexually assaulted the young girl.
We are told by sources, the young girl was completely traumatized by the incident and was taken to the hospital immediately following the alleged assault for treatment.
A parent updating BP on the incident said, "I am concerned with this incident and I'm particularly concern with the 'quiet hush treatment' this event has been given. Parents are still unaware of matter; it took place on campus sometime last week. As a parent I am concerned that nothing has come from the school and not a word of this have been mentioned in the press. Why the cover-up?"
Both suspects were taken in at the Central Detective Unit of the Royal Bahamas Police Force and quizzed on the matter. A formal charge has yet to be announced. We are told the office of the Attorney General shall review the matter following investigations by the police and a decision will be made as to whether the boys will be arraigned.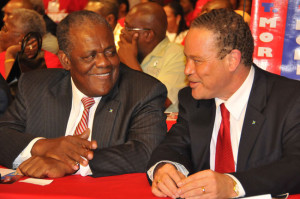 Readers should note this is the second son of a politician to have allegedly assaulted a young girl on a school campus recently. Son of former Minister of Education, Carl Bethel, allegedly sexually assaulted a 13-year old girl at the once prestigious Queen College on Village Road. School administrators quickly swept the matter under the carpet with no one formally updating the public on the matter.
However, in 2009 Prime Minister Hubert Ingraham kicked Bethel out of the Cabinet Room and appointed a new minister at the Education Department.
BP shall follow this story closely.