Inspector Attorney Devard Francis told reporters blood is on the hands of some executives of the Police Staff Association…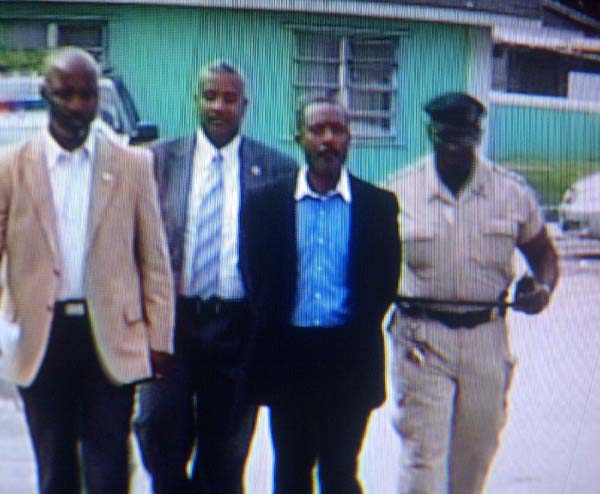 Pray for him – cause the next thing he will be fired….
Nassau, Bahamas — Court #8 was the venue of the formal arraignment of Inspector Dwight Smith, Chairman of the Police Staff Association was charged for alleged indecent exposure against a female officer.
Bahamas Press first broke the story last week and at the time even Smith was on national radio denying he was arrested.
Well, if ya know what happened after this, Smith will be fired from the Force. You heard it here first!
Smith was represented by attorney Devard Francis.
All we say is this – WE REPORT and when yinner don't believe YOU DECIDE!
________END_________
THE BIG BTC PARTY IS ON BAY STREET TONIGHT!!!!
BREAKING NEWS >>>> DOWNTOWN NASSAU IS THE PLACE WHERE EVERYTHING GA BE FREE WITH BTC …..

This Friday (1/17/2014) TODAYY!!! BTC's 2013 Christmas Sweepstakes WINNER will be selected LIVE at Pompey Square in downtown Nassau, starting at 6PM! The winner will walk away with a 2014 Ford Explorer, FREE gas, car insurance, a furniture set, AND their utilities PAID for one year!

Come out enjoy EXCLUSIVE mobile phone specials, Junkanoo rush out, GIVE AWAYS, Games, and Special Surprises ALL hosted by Demetrius the Karaoke King! See the filer below for complete details! LESS THAN TWO HOURS TO GO…..