Do they believe in Bahamians as they do foreigners?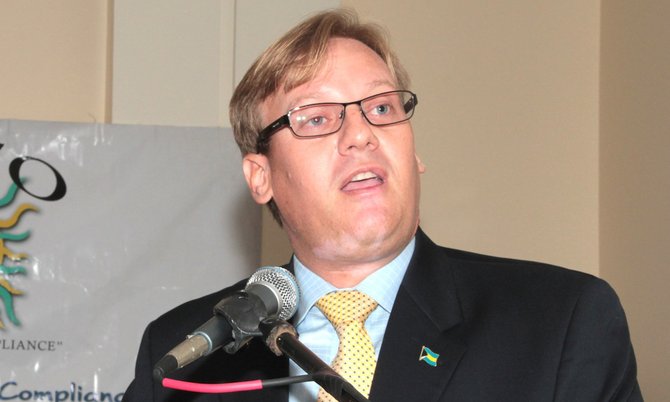 The President of UBS was also stopped by Immigration officers and he complied politely to Immigration Officers the same morning his JACKASS colleague at UBS allegedly cussed out Immigration Officers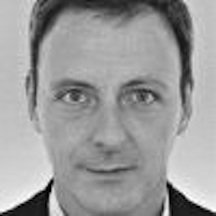 Nassau, Bahamas — Minister of Financial Services Ryan Pinder IS NOW THE LAUGHING stock of the Bahamas, and is being scoffed at in UBS.
Sources deep inside the bank tell us, staffers could not catch themselves laughing at Pinder, who raced down to the Bank to apologize after Emmanuel Fiaux – a staffer at UBS – was stopped by Immigration officials.
Fiaux, according to Immigration Officials, allegedly cussed out officers and refused to show them his immigration card.
But get this, also stopped by officers that same morning was the President of UBS who presented his Immigration card without incident.
And while officers didn't throw the Jackass Fiaux in the bus with the rest of illegal residents, he drove himself to the Detention Centre and was there only after he was cleared by Immigration Officials. He didn't get what the Cubans got, nor at any time were officers rude or mean to him.
Bahamas Press wonders if Minister Pinder ever visited the US Departure Terminal, which informs Bahamians and all persons using the facility that if you attack or cuss out an officer there it is met with automatic arrest and a fine of $10,000.
Pinder needs a 101 class on how to support Bahamians first, especially immigration officers who, in the middle of the night, keep – like police – this country safe from terrorists who seek to destabilize this city.
Since when must any Minister of the Government apologize to some "foreigner" for being questioned by a figure of law who protects this nation?!
What got into the Minister to apologize after the officer was unwarrantedly cussed out by someone being investigated for the safety of all?
Ryan Pinder must know NO ONE IS ABOVE THE LAW! He must learn how to defend the policies of the Government! He should advise all sectors of his ministry where heavy numbers of foreign workers reside that at all times they should comply with local and international rules. Try cussing out someone at the US Departure Terminal and see what ga happen to ya! I bet Fiaux would not try it! So what made him do so to the Bahamian officers!
Bahamas Press also asks Pinder when he gets a chance to stop at the Tribune who started this story – and ask them why they have still after 100 years in the Bahamas –  a FOREIGNER sitting as the managing editor. Ya think they on the side of Bahamians?!
This is not good for the Minister.
Bahamas Press supports the Immigration Officers and to hell with the Minister and the Tribune! CAUSE YA GATA WONDER SOMETIMES IF THESE PEOPLE ELECTED BELIEVE IN BAHAMIANS!!!!
________END_________
THE BIG BTC PARTY IS ON BAY STREET TONIGHT!!!!
BREAKING NEWS >>>> DOWNTOWN NASSAU IS THE PLACE WHERE EVERYTHING GA BE FREE WITH BTC …..

This Friday (1/17/2014) TODAYY!!! BTC's 2013 Christmas Sweepstakes WINNER will be selected LIVE at Pompey Square in downtown Nassau, starting at 6PM! The winner will walk away with a 2014 Ford Explorer, FREE gas, car insurance, a furniture set, AND their utilities PAID for one year!

Come out enjoy EXCLUSIVE mobile phone specials, Junkanoo rush out, GIVE AWAYS, Games, and Special Surprises ALL hosted by Demetrius the Karaoke King! See the filer below for complete details! LESS THAN TWO HOURS TO GO…..