Young boy told authorities he was the lover of the male Pastor – WHAT IN DA HELL IS DIS?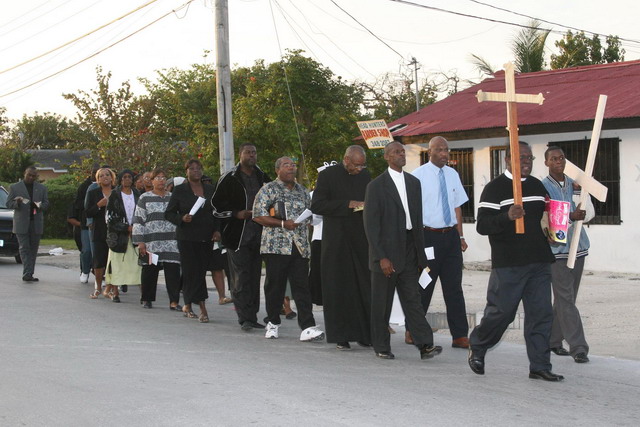 Where is the voice of Patterson who said he will not elect a sissy politician? We wonder what rock he hiding under?

Freeport, GB — Turmoil has hit the Grand Bahama Christian Council as serious allegations have surfaced over on of their own. About two weeks ago, an anonymous tip came into our press room calling on BP to look into allegations that had surfaced within the Grand Bahama Christian Council branch.

The tip simply read, "BP you need to look into the new allegations into the GB Christian Council…"

Our reply was equally short: "What are you hearing?"

But to our surprise that individual was to afraid to speak further and so we let the allegation die.
Now this comment came around the same time New Providence President Ranford Patterson had said that he would not nor does he believe the Bahamas will ever elect an openly gay politician.
We, in response to the comment, then asked the President of the Christian Council if he will ever sit down and listen to a known sissy pastor; but, you know, as usual our question went unanswered and, as for Patterson, he was praying we don't pull his sheet.
But now the news is out and has been out for some time. A senior pastor in Grand Bahama is alleged to have had a clandestine love affair with a boy since his teen years. The boy told the story to parents and guardians how the sex endured for sometime.
Amazingly, all of a sudden the Christian Council's mouth in Nassau was left pinup like clothes pin and the moral voices of the country have all become hushed and resigned into voluntary exile.
Boy I tell ya if ya don't laugh you will cry!
We understand officers within the Grand Bahama Christian Council have moved in to stop the removal of the pastor off the board, citing that that actions should not be done until the "loud serious CRIMINAL" rumors can be investigated.
The island, some say, is shocked over the allegations, but BP ain't surprised; das Grand Bahama, and everyone and dey mah knows Sodom was a joke to back in the day Grand Bahama!
What amazes us in all this, though, is how these rumours does get swept under that big 'dutty' rug. Goes hushed from the lips of pastors and public voices! We want to know how old was the boy when the affair started, because if it is that the child was under 16, then we have another serious crime that should involve the Royal Bahamas Police Force as we demanded in the Andre Birbal case!
Our second concern is this: Where is Sandra Dean Patterson and the Bahamas Christian Council on this latest incident and are they investigating this assault on someone's child?
A few weeks ago two prophetic poofters drugged a child and allegedly sexually assaulted the young schoolboy. Both were charged in the courts! Not a damn word came from Patterson dem following the incident.
Boy, I tell ya – Yinner just love to hear BP cuss!
We report yinner decide!