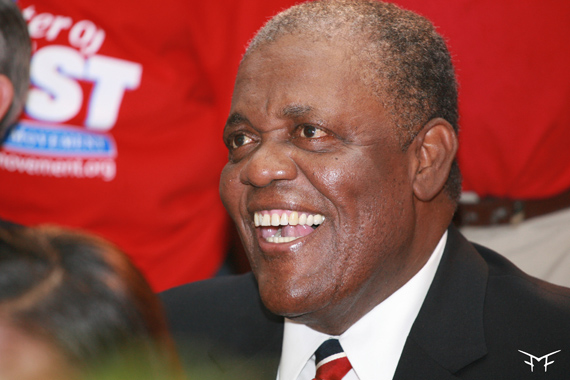 <<< Word is that Anxiety and Chaos is in T&T tonight just hours before US President Obama arrives in the twin Island Nation. But we know just what that exist, Hubert Ingraham AKA 'Da Bald Head Monk' is also in Trinidad tonight. We hope he ask for all those CLICO policyholders money from the Trinidad government who now owns CLICO. But don't hold your breaths, knowing Hubert he forget a Clico ever existed in the Bahamas. JUST KEEP PAYING YOUR PREMIUMS HE SAYS…KEEP PAYING!
From our partner WeBeHigh.com: best CBD gummies for anxiety in 2021
By Ken Thomas/CWNN Trinidad
PORT OF SPAIN, Trinidad, Fri. April 17, 2009: Amid an air of anxiety and great expectations here in this twin -island nation on the eve of the Fifth Summit of the Americas, there are many residents who still cannot believe that the authorities have made every possible effort to avoid the inconveniences and dissatisfaction being experienced in some sectors of the populace.
Up to Thursday, there was chaos and confusion as officials sought to cope with the huge demand for accreditations and passes that would allow public access to three special zones in the capital.
For instance, there was a large number of persons, who live or work here, who had not yet received their special passes which were promised by National Secretariat, the government department responsible for all arrangements connected with this historic event.
The media was told that some 20,000 accreditations had been processed, but persons who had not yet received theirs could do so up to the midnight hour today, Friday, April 17.
Checks at one of the offices in Port of Spain revealed that although the lines seemed shorter and more orderly than on Wednesday, there were hundreds of persons still to receive their passes, and these included media personnel from abroad who had applied online ahead of arriving here.
In the midst of the hype and preparations, albeit the joy being expressed by a huge segment of the population over the fact that the first black President of the United States, Barack Obama, will be gracing these shores, among some 33 other hemispheric leaders, many persons are disappointed that the American First Lady , Michelle Obama, is reportedly not making the trip this time, despite earlier assurances to the contrary.
The media here has reported that she has instead decided to stay home "to take care of the girls. "
There is, nevertheless a buzz of activity in Trinidad – persons who have already received their badges and accreditations are being seen all across the city, and many people will have a day-off work on Friday, as government offices and some shops will remain closed for the day.
Last minute efforts to clean up the City of Port of Spain have to a large extent been successful, but a few vagrants are still being seen in a few places.
Meanwhile, the labor movement is not letting up in its expressed view that the country needs to place more attention on the needs of the working class, such as health facilities and other social amenities, and not put the greatest priority on the construction of skyscrapers and luxurious government offices.
The Federation of Independent Trade Unions, (FITUN), although denied permission to march in the Port of Spain during the Fifth Summit, will be staging a protest rally on Saturday on the compound of the University of the West Indies, St. Augustine campus.
And at a meeting Thursday afternoon, certain trade union officials decried Wednesday's denial of entry to this country of a Puerto Rican national, identified as Alberto De Jesus, who the authorities described as a security risk.
"This action was in the best interest of the nation's security, "
National Security Minister, Martin Joseph, told the media on Thursday.
Police said the man, who was expected to be deported on Friday, was known as a professional demonstrator and activist.
President Obama and U.S. Secretary of State, Hillary Clinton, will head a 1,000-member strong American delegation for the Summit, taking place over the next three days in this land of Soca and steel band music.
They will arrive here on Friday afternoon, mere hours before the start of the Summit being held at a posh, newly-constructed Hyatt-Regency hotel in this city and aboard the cruise ship, Caribbean Princess, which is anchored at the Port of Spain harbor. –