Arawak Cay businesses should now be forced to deal with their own garbage in the area!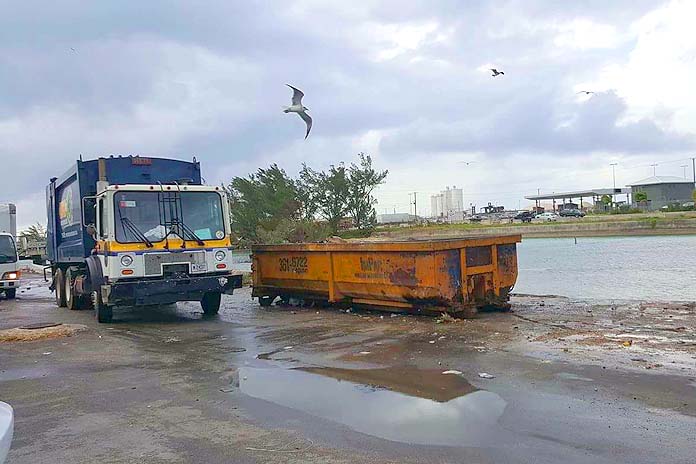 Nassau, Bahamas – Since the passage of Hurricane Matthew illegal dumping and wholesale nasty vendors at Arawak Cay have made the dumping area behind the cay an eyesore.
Yesterday Bahamas Press published material of the area in all its filthiness wondering how is it businesses making more then $100,000 per year are using taxpayers money to clean up the garbage from the area.
From what we understand the contractor was not paying the sub-contractor and thus the garbage piled high.
But when the 'Wutless' media fail to do its, job decent citizens step up to deal with the problem.
TODAY, Impac Waste a small sub-contractor, who is not the main contractor for the garbage at Arawak Cay, came to cleanup the dumpon the Cay published by us.
We believe that sub-contractor should be the main contractor to keep Arawak Cay clean! Better yet, every business should be forced to hire private garbage trucking service for the area! They make the money!
Once again a job delivered after going on blast!
FIRE DEM!