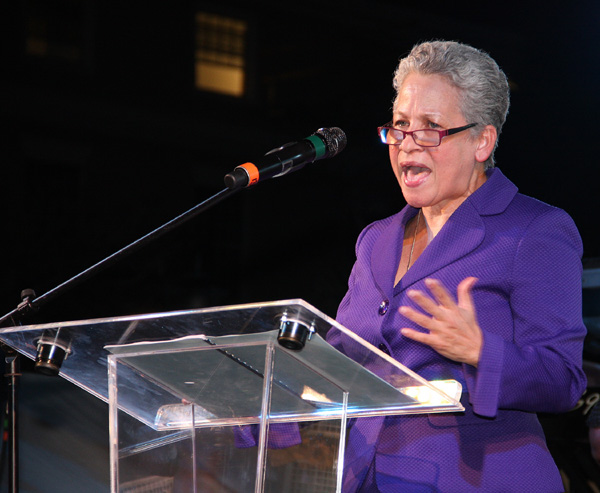 Nassau, Bahamas – It has been reported to the Civil Aviation Department that unmanned aerial aircraft (drones) are being operated in the Love Beach area, which is in the flight path of aircraft coming in for landing at the Lynden Pindling International Airport. This is a very dangerous act, and persons engaging in this practice are advised that instances have been reported in other countries of drones coming into contact with commercial aircraft. The practice is also contrary to the operating conditions and limitations for drones in The Bahamas, as outlined in Special Regulation No. 1 of 2016 issued by the Department, a copy of which is attached to this release.
Persons flying drones within the Love Beach area are to immediately cease operations within five (5) mile radius of the airport, as provided for in the registration restrictions. These restrictions must be adhered to, and the following rules governing the operation of drones are again emphasized for public information and conformance:
(1) The person in charge of a small unmanned surveillance aircraft must not fly the aircraft in any of the circumstance described in paragraph (2), except in accordance with a permission issued by The Bahamas Department of Civil Aviation.
(2) The circumstance referred to in paragraph (1) are-
(a) Within 5 nautical miles of any airport;
(b) At a height above 200 ft;
(c) On or within 150 meters of any congested or populated area;
(d) Over or within 150 meters of an organized open-air assembly of more than 100 persons
(e) Within 50 meters of any vessel, vehicle or structure which is not under the control of the person in charge of the aerial vehicle, without special permission of the owner;
(f) Within 50 meter of any person;
(g) Subject to (c) and (d), during takeoff or landing, a small unmanned surveillance aircraft must not be flown within 30 meters of any person;
(h) Paragraphs (d) and (f) do not apply to the person in charge of the small unmanned surveillance aircraft, or a person under the control of the person in charge of the aircraft;
(i) A small unmanned aircraft means a small unmanned aircraft less than 15kg in weight used for personal recreation and for which any images or data collected (if so equipped) are not for commercial gain.
The public is also reminded that The Department of Civil Aviation will not be responsible for any accidents, incidents, mishaps, damages or injuries that may occur as a result of the operation of Unmanned & Remotely Controlled Aircraft, and will require that the operator/owner assume all such liability.
Persons requiring further information should contact the Flight Standards Inspectorate of the Civil Aviation Department FSI at the
J L Centre, Second Floor,
Blake Road
P. O. Box AP59244
Telephone: 242-397-4700
Fax Line : 242-356-3203
Email – cad@bahamas.gov.bs