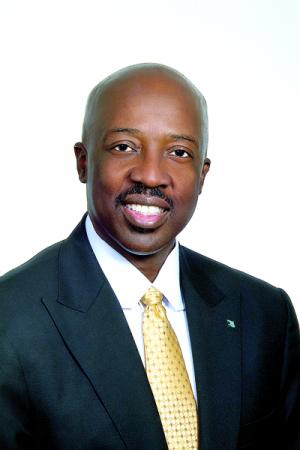 THE BEST MINISTER FOR LABOUR THE COUNTRY HAS SEEN IN A LONG WHILE!
NASSAU, The Bahamas – The Government is about to establish a Public Service College in a move to further equip Public Servants with the tools to move the country forward.
This was announced by the Minister of the Public Service and the Minister of Labour and National Insurance, the Hon. Shane Gibson during his contribution to the Mid-Year Budget in the House of Assembly on February 23, 2015.
"I am confident that at this mid-point in the 2014/2015 Budget of the PLP Administration, which is designed to secure our future, we have made significant progress and will continue to do so, to achieve our national goals of working towards a more prosperous and modern country for the benefit of all Bahamians," Mr. Gibson said.
Mr Gibson gave his report in his capacity as Minister for the Public Service and as the Minister of Labour and National Insurance, which encompasses the National Insurance Board, the Department of Labour, The Bridge Authority and the National Training Agency.
"All activities of the Ministries and Agencies under my mandate as part of Prime Minister Christie's governance agenda are undertaken with the explicit goal of building a better future for all Bahamians. A future that is safe, prosperous, and modern. This is a goal that members of all parties should support," he said.
Added Mr. Gibson, "All of these activities show the great commitment of my Ministry and the Agencies I have oversight of. We are doing exciting things. Things that will improve the lives of Bahamians and will facilitate economic prosperity and modernization. "
According to Mr Gibson, the training and development section of the Ministry of the Public Service will move expeditiously to expand training for all levels of the public service from junior officers to heads of department to Permanent Secretaries."
"We will begin the development of the Public Service College commencing with the courses for middle to senior management, strengthen the assessment competitions at all levels, reintroduce courses for successsion planning and train in accordance with manpower needs and priorities," he said.
Pointing out that the Public Service is policy driven, Mr. Gibson also disclosed that his ministry is seeking Cabinet's approval for the creation of an interim Policy Unit within the Ministry of the Public Service.
"This Unit's mandate will be to research existing policies that govern Human Resources management, review the Post Qualifications' Manual and disseminate recommended amendments to all Human Resources Officers via the Government Wide Area Network," he said.
Additionally, this Policy Unit will transition, with the requisite skills, into the Ministry's Research, Policy, Planning, and Development Unit which will, among other things, align itself with the Government's National Development Plan, Mr. Gibson said.