A BP UPDATE >>> Gospel group celebrates 50 years with GG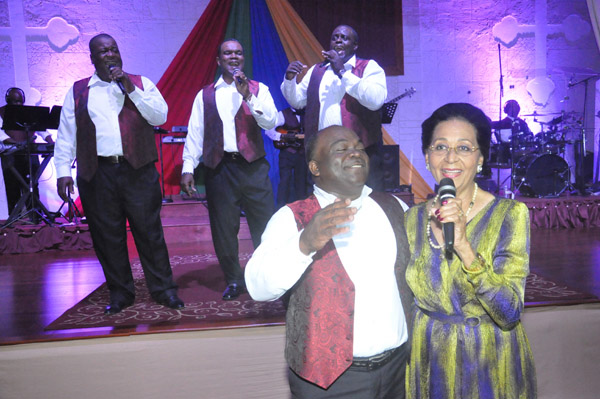 Her Excellency Dame Marguerite Pindling, Governor General, enjoyed a Cooling Waters 50th Anniversary Gospel Concert at Freeport Bible Church Sunday evening, November 30.
Pictured during the concert the Lead singer of the Cooling Waters Lloyd "Chubby" Grant allowed his special guest a few moments at the microphone. He also gave the Governor General a courteous bow as he sang the popular hymn, "City of Gold."
Seated left of the Governor General is Minister of Tourism the Hon. Obie Wilchcombe, and right, Minister for Grand Bahama the Hon. Dr. Michael Darville.
(BIS Photo/Vandyke Hepburn)