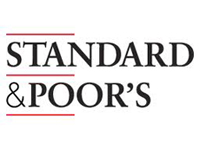 Nassau, Bahamas – Today Standard and Poor's (S&P) maintained its ratings outlook for The Bahamas. The report points to important economic and fiscal challenges which must be embraced. The avoidance of a downgrade is indeed credit to the vital reforms which have already been started.
Unrelenting dedication to fiscal reform, inclusive of the successful introduction of the VAT will place the government's financial house on a stronger footing. The Ministry of Finance is committed to shouldering this process, in a collaborative fashion that ensures private sector readiness and broad-base compliance.
This includes a balanced approach to transitioning the business sector to a more transparent and fairer system of revenue administration, and advancing initiatives to bolster more disciplined spending.
S&P appropriately emphasized the importance of improving The Bahamas' economic prospects. Growth is expected to firm in the near-term. This will fuel job creation and support the fiscal consolidation agenda to put the public debt burden on a downward path.