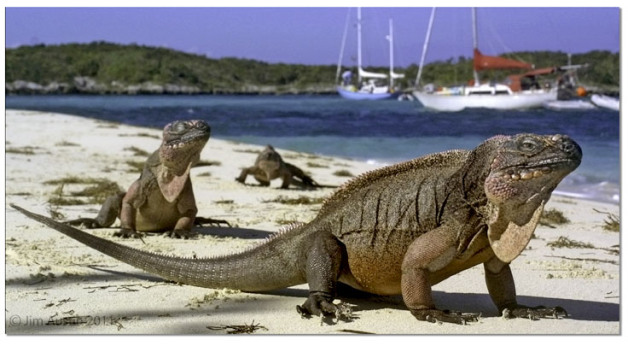 Nassau, Bahamas – On Wednesday,  July 9th, The Bahamas successfully  repatriated 12 Rock Iguanas that were taken from the country back in February of this year. The animals were transported back to New Providence with the aid of the UK Border Force and British Airways. After arriving in New Providence, the Iguanas were then transported to the Gerace Research Centre in San Salvador.
Upon arrival, the animals were removed from the packing material and assessed to be in good condition. The animals were regularly monitored. On the morning of the July 10th, the animals were observed and found to be in good condition. Unfortunately, on the evening of July 10th three of the iguanas appeared to be unresponsive. Despite best efforts, three of the iguanas died. The remaining nine animals are readjusting well. The incidence of mortality associated with smuggling and repatriation is unavoidable. There could be many reasons for the demise of the animals after their return to The Bahamas. The Ministry will work with experts to arrange for a necropsy to determine the cause of death.
The Bahamas Government and The Ministry of Environment and Housing reiterates its thanks to the UK Border Force, British Airways, The Royal Bahamas Defence Force, the Royal Bahamas Police Force, The Bahamas National Trust, The Gerace Research Centre of The College of The Bahamas, and all others involved in the repatriation of this endangered, endemic species.
We will keep the public informed as the situation develops.