Dame Marguerite lights up Government House!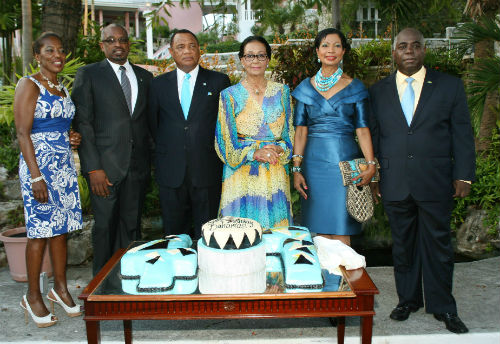 Nassau, Bahamas – Governor-General Dame Marguerite Pindling tours the grounds and greets guests during the 41st Independence Anniversary State Reception at Government House, July 10. She also participated in the Official Cake Cutting.
Dame Marguerite Pindling, widow of the Father of the Nation and first Prime Minister, Sir Lynden Pindling, was sworn in as the first non-Parliamentarian, 2nd female, 9th Bahamian and 10th Governor General overall of an Independent Bahamas. The ceremony was held at Government House on Mount Fitzwilliam here in Nassau, The Bahamas at noon on the 8th July 2014.