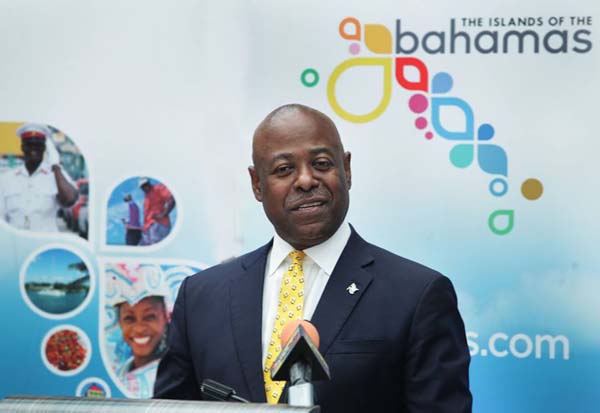 NASSAU, Bahamas — Norwegian Cruise Lines (NCL) has announced that the Norwegian Sky will begin calls to Havana, Cuba in 2017, dropping Freeport, Grand Bahama from its scheduled four-day voyage to The Bahamas.
While the Sky is indeed dropping Freeport from its itinerary for the period May to the end of 2017, the ship will still call on Nassau and Great Stirrup Cay during its three- day itinerary and Great Stirrup Cay on its four-day voyage.
NCL received approval for a one day per week sailing into Cuba, and that date coincides with their Freeport stop, which resulted in them dropping Freeport, Grand Bahama from its 4-day schedule.
Norwegian Cruise Lines have been sailing in The Bahamas for 50 years and all of its vessels are registered under the Bahamian flag. This not only proves confidence in our destination, but it is also a testament to our stability in the region. The Sky is the second smallest vessel in Norwegian's fleet weighing 77,104 tons.
The Bahamas also attracts all Norwegian class vessels, which includes the Norwegian Sun, Spirit, Dawn, Jewel, Jade, Pearl, Gem, Epic, Breakaway and Getaway, Breakaway Plus and Pride of America. The vessels are vested in our destination.
The timing for the Sky to drop Freeport, Grand Bahama, an island that is still recovering from the effects of Hurricane Matthew, which struck the island in October 2016, is regrettable. We look forward to Norwegian returning to that island in 2018.
Figures from 2016 show that cruise visits were up by 5.8 percent in 2016 over 2015. A total of 4,219,218 visitors cruised to The Bahamas through to November last year, compared to 4,066,530 for the same period in 2015. As a result, thousands of jobs and millions of dollars have been injected into The Bahamian economy as a result of the cruise industry.
Moreover, many cruise lines who committed to move their itinerary to Asia have moved back to the region, where The Bahamas owns the market share. This is further evident in the investments by all major cruise lines including Norwegian, Royal Caribbean, Disney, MSC and Carnival Cruise Line.
It should be noted as well that several new cruises by major operators were added to The Bahamas in 2016, including the Carnival Vista, which has capacity for up to 5,000 guests and Royal Caribbean Harmony, which has a capacity for up to 5,400.