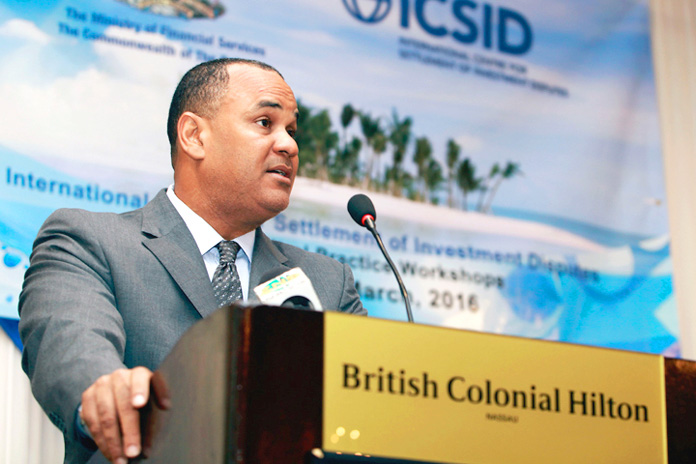 NASSAU, Bahamas, Feb. 9, 2017 — The Organization of American States (OAS) and the Government of The Bahamas will establish Small Business Development Centers (SBDCs) in the Caribbean country, according to an agreement signed today by OAS Secretary General Luis Almagro and the Minister of State for Finance of The Bahamas, Michael Halkitis, in the context of the Ninth Inter-American Meeting of Ministers of Education in Nassau.
Upon signing the agreement, Secretary General Almagro highlighted that "Entrepreneurship coupled with innovation has the power to transform our economies and societies, open new frontiers for growth and competitiveness, while generating more opportunities for progress for those left behind."
For his part, Minister of State Halkitis emphasized that "the small business sector is the driving force for social and economic development within any economy," and said he looked forward to continued cooperation with the OAS.
The OAS Caribbean Small Business Development Center (SBDC) program, recently joined by The Bahamas, seeks to leverage the tradition of success of such centers in the United States, which funds the program. The small business development centers provide the supporting framework for the provision of technical assistance through extensive one – on – one, long term professional business advising, low cost training and other specialized services to small and medium businesses.