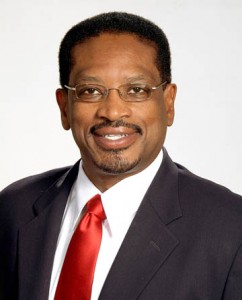 NASSAU, The Bahamas — The "turbulent economic times" currently facing many western countries, including The Bahamas, dictate that the country will have to diversify its economy to include a greater reliance on domestic and other newer and more creative types of investments in the future, Minister of Health Dr. the Hon. Hubert A. Minnis said Wednesday.
Dr. Minnis said alternative investments in areas such as renewable or alternative forms of energy including solar, wind and hydro energy, in addition to those in technology and technological development, are some of the domestic investment opportunities that could be undertaken to help further encourage and develop micro-enterprises in The Bahamas.
He said greater focus can be given to small-hotel development and small business opportunities for Bahamians.
Micro enterprises (small businesses) currently account for 60 per cent of the Bahamian economy. He said a greater focus in this area would not only create more job opportunities at the domestic level, but also encourage Bahamian ownership "of the economic pie."
Dr. Minnis said alternative forms of energy such as solar and hydro-energy, are "abundant" in The Bahamas and should be taken advantage of in order to strengthen and diversify the Bahamian economy.
"We have promoted tourism as our number one industry for a number of years," Dr. Minnis said, "what is stopping us from tapping into other resources God has afforded us from these 700 islands we call home?
"Going forward, we will have to start relying more on domestic investments and other newer, more creative forms of investments, as opposed to Foreign Direct Investment (as) investors (foreign) can only do so much," Dr. Minnis added.
Addressing members of the Rotary Club of Southeast Nassau at their weekly Wednesday meeting, Dr. Minnis said fossil fuels are diminishing thereby increasing not only the demand for energy, but also the need for newer and alternative forms of energy.
He said there is a "great potential" for small-hotel development within the Family Islands whose owners should be encouraged to tap into the newer investment opportunities in alternative forms of energy.
"These properties would be fully Bahamian-owned and tap into local incentives while benefiting from the use of alternative energy sources," Dr. Minnis said.
"We, as a people, must also embrace technology and technological development as I see this area as a great opportunity for The Bahamas in the global marketplace," Dr. Minnis added.
Dr. Minnis said Bahamians must understand that any expansion of the economy must go hand-in-hand with a reduction in the levels of crime and criminality facing the country.
"We all have a responsibility to help stem the tide of crime and criminality," he said. "Every criminal goes home to a mom, siblings, grandparents or communities that condone their activities by accepting the spoils of their criminal enterprises.
"As we say 'Tourism is Everybody's Business', so is crime. As we embark on bigger and grander tourist attractions, how will we attract the tourists if they fear for their safety," Dr. Minnis added.