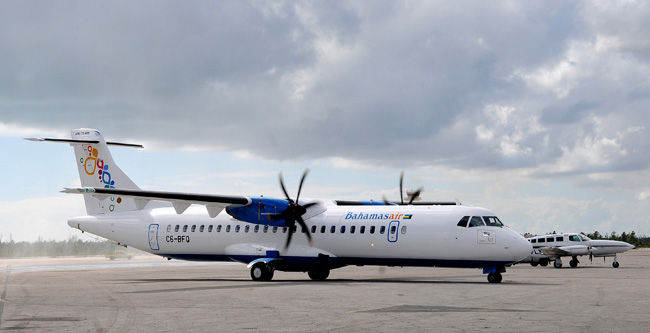 NASSAU, BAHAMAS – The present "fake news" being circulated throughout social media is simply just that.
Bahamasair has NOT experienced any delays or currently have grounded aircraft related to any purported "failure of the airline to meet its maintenance schedule" obligations.
The airline prides itself on the efforts of its dedicated and qualified maintenance staff
who diligently continue to maintain our fleet of aircraft in a safe and timely manner.
Bahamasair's Director of Maintenance Prince Storr said the airline's entire fleet of aircraft is currently operating under a valid Air Operators Certificate issued by the relevant aviation authorities in all countries in which we operate (Bahamas, US, Turks and Caicos, Cuba and Haiti).
"Such certification validates our continued commitment to adhering to all maintenance
schedule requirements mandated by both the Regulatory Authorities and Aircraft Manufacturers," Mr. Storr said.