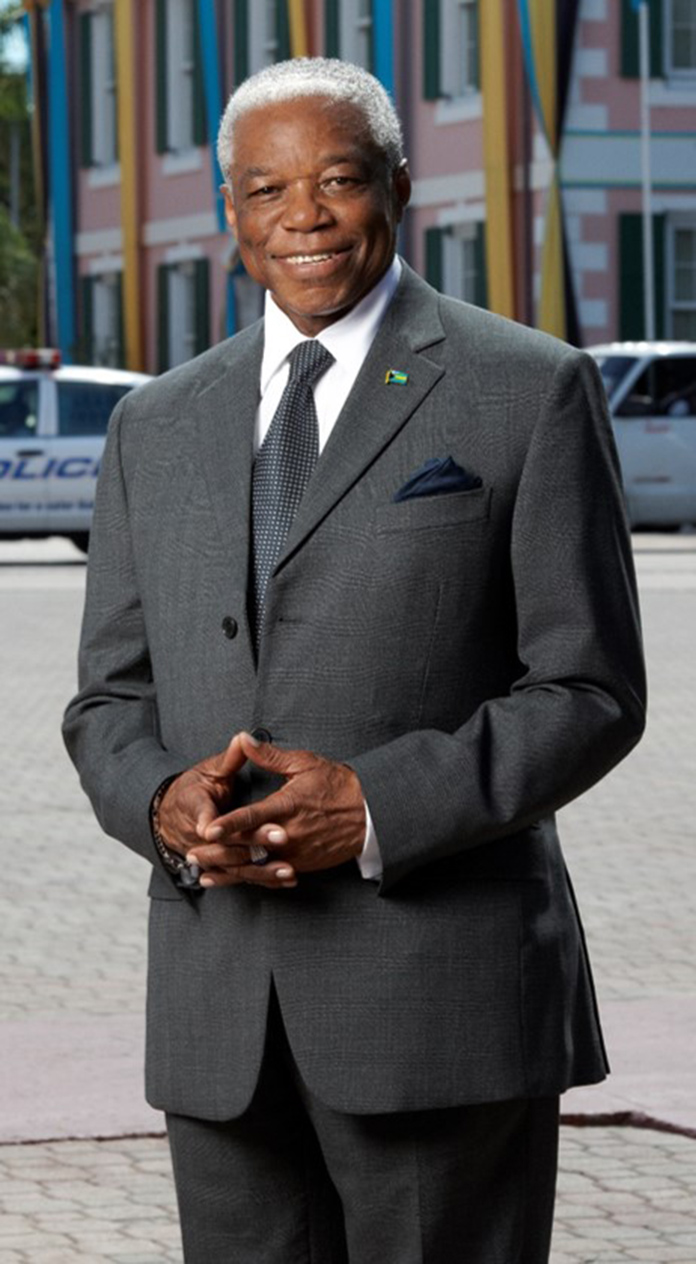 STATEMENT BY PHILIP BRAVE DAVIS MP
OPPOSITION AND PLP LEADER
ON THE PASSING OF THE HON. DR. BERNARD J. NOTTAGE
28TH JUNE 2017
For Immediate Release
The family of the Progressive Liberal Party mourns the passing of the Hon. Dr. Bernard Jonathan Nottage, a brother, chief political warrior, friend, colleague and policymaker.
A giant in local sports development, the medical profession and politics, Dr. Nottage's footprints will forever be etched on the Bahamian developmental landscape, having served as President of the BAAA's; president of the Bahamas Medical Association and Doctor's Union; a Member of Parliament for the constituencies of Kennedy and Bain and Grants Town; a Senator and a Cabinet Minister in several Ministries including Consumer Affairs, Education, Health and National Security.
Dr. Nottage was the ultimate political warrior and patriot par excellence, offering of his talents in public service, within service groups, and in nation building right up to the time of his passing.
He fundamentally believed in the ideals of the Progressive Liberal Party, the party in which he served for the greater part of his political life. Through leadership struggles, a temporary parting of ways and through reconciliation, the principles of social justice, economic justice and a sense of fair play and a level playing field always dominated Dr. Nottage's political philosophy; the Progressive Liberal Party and the nation by extension are better for his unselfish contribution to national development.
His inherent service ideals were passed down from his father, a police officer. It was most appropriate that he became the nation's chief law enforcement officer as Minister of National Security. He was passionate about resolving the issues that concern at-risk youths, particularly our males. He was particularly moved about the absence of the father figure in the home and started the program that called on adult males to become father figures in their communities.
Dr. Bernard 'BJ' Nottage served as the member for Garden Hills from 1987 to 1992 and the former Kennedy constituency from 1992 to 2002. He would serve two terms as the honourable member for Bain & Grants Town from 2007 to 2017, where he served as Leader of Opposition business (2007-2012) and Government business (2012-2017 in the House.
Dr. Nottage was sworn in as Minister of National Security and Leader of Government Business in the House of Assembly on the 10th of May 2012. In his capacity as Minister of National Security, he had responsibility for the Royal Bahamas Police Force, Royal Bahamas Defence Force, and the Prisons Department. Fighting crime was a priority during his tenure as Minister of National Security. Dr. Nottage launched the Citizens Security and Justice Programme in partnership with the Inter-American Development Bank, a program which aims to target the complex and diverse factors driving crime in The Bahamas in addition to the establishment of a national parole system.
It is my sincere hope that his vision for the further development of the Bain and Grants Town community will continue to the benefit of its residents. One such program is called "Renovating Bains and Grants Towns (RBGT)", which will aim to increase home ownership, create job training programmes, set up a fee waiver for students sitting national examinations, and establish a Bains Town and Grants Town Community Council.
Other important programs include the establishment of a multi-purpose Community Centre to provide the following activities: a community band, computer literacy programmes, adult literacy and vocational programmes, after school activities for children, legal aid clinic, employment agency, crime watch group, and sports and recreational activities.
As his parliamentary and cabinet colleague, I am honoured to have served with Dr. Nottage. His thorough, methodical, detailed and deliberative management style, ensuring no stone was left unturned, served me well in public life and I cherish our professional relationship and friendship.
On behalf of my family and the PLP family, on behalf of the Bain and Grants Town Constituency, and on my own behalf, I express sincere condolences to his dear wife Portia, his two sons and grand children. I am confident that God's grace is sufficient for the Nottage family during their hour of need.