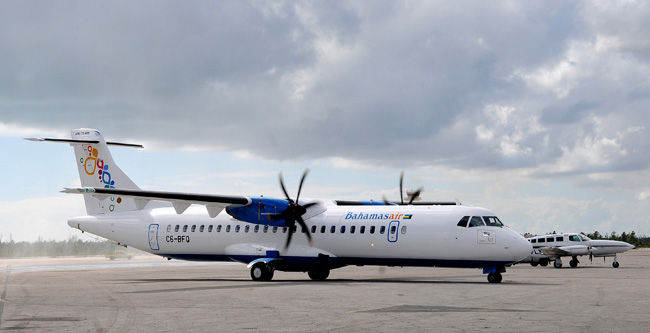 Nassau, Bahamas – The Board of Directors and Executive Management of Bahamasair Holdings are pleased to announce the signing of a new industrial agreement between the national flag carrier and the Bahamas Airline Pilots Association (BALPA). This brings to a close almost two years of negotiations which at times experienced unnecessary delays and unfortunate events. However, both Management and the Pilots Association express their total satisfaction that this process has been concluded. The contract, signed on February 19th will go into immediate effect and is for five years covering the period January 1, 2013 to December 31, 2017.
As a result of proactive efforts, Bahamasair has been able to conclude three industrial agreements with the IAMAW, the PMU and the Pilots Association, respectively. Moreover, the company looks forward to announcing the signing of its fourth and final agreement with the AAAWU hopefully, later this week. With the acquisition and integration of the new fleet, research of new routes and improved performance Bahamasair looks forward with a renewed sense of purpose and vigor.
Finally, Bahamasair wishes to thank the Deputy Prime Minister, the Minister of Labour and all other stakeholders who worked tirelessly to bring this agreement to a successful conclusion.