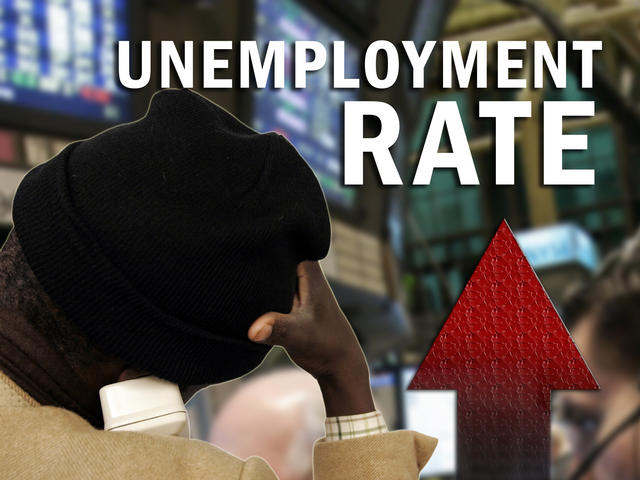 Dear Sirs,
I read with great interest and enthusiasm the daily Bahamas Press online news and I am constantly struck by news reports about discontent in the Bahamas, especially among young people. Either the people of the Bahamas and its youth must be living in a fool's paradise or they must be living in some alternate universe unseen by any other person living on this planet.
As a Bahamian living several years in the UK  and previously lived for several years in the United States during university, and looking forward to returning home to Nassau soon, let me make a few observations about the wider world that the Bahamian people do not seem to grasp
1. The Bahamas, cannot and does not make decisions in a nation vacuum. Every decision by government has both domestic and international impact. No where in this world,  can people march in an angry mob on Parliaments and houses of debate and government and expect to be heard. There are protocols to be observed.
This new wave of shout and scream and rip to shreds form of daily radio talk show, has turned from informative and enlightening to little more than a Jerry Springer audio. We have gotten use to people shouting and 'biggety'.
Every time I tune in on the Internet, someone is calling in a shouting about their problems that are really only their responsibility, but seek to make it a national obligation. The talk show host is shouting as well.   In a country of only almost 400,000 people, many of whom are uneducated, have a chip on their shoulder from 1960 and are looking for their fair share of a pie that doesn't exist unless you work for it, it doesn't take much to whip the feeble minded into a frenzy.
2. Black people only, and I mean only, have a voice in black countries. If they think the grass is greener somewhere else, I invite them to go and find it. Black youth in Britain have sunk below Indians and Asians both academically and socially and this is 100% down to the negative attitudes they posses.
Black youths in Britain, are the LAST to be hired, the country expects the very least from them in terms of social and economic contribution and where they move in en masse, white people move out.
3. The gimme generation of the past is still alive and well in the minds of parents who pass down this 'beggars where's mine for nothing attitude' to their children. They want everything but contribute nothing save their gripes and complaining for the world to see how black nations cannot govern themselves peacefully and orderly.
4. All I read is the constant, unending, flowing sea of negativity. Is there nothing of good and purpose flowing from our shores?  You have Bahamians abroad watching and reading the news ready to come and bring their children home but WHERE IS THE GOOD. The international press reads this stuff as well. We are killing the image of the country. Killing it!
I have met British people here that have chosen to invest in the Bahamas by buying homes and investing in shares in Bahamas Petroleum. They are more optimistic for the Bahamas than Bahamians.
5. Beware of the Johnny come lately's that would seek to destabilise the country. There are people mixing and meddling in the politics of the country who are only permanent residents. They have homes elsewhere in the world. Bahamians only have one.
6. Students do not want to pay higher fees, residents don't want VAT… Is this a joke? I didn't realise the Bahamas intends to run on milk in the future. These are the same people that happily go the US and UK and pay their taxes and fees and do not blink an eye. In the UK, in addition to VAT, there is annual income tax and monthly Council Tax ( local tax) that pays for roads, schools, police, street cleaning, garbage collection etc. Student fees started off at £3,000, then £6,000, now £9000 and soon will be £12,000 because as Prime Minister David Cameron said, those who will benefit the most, must bear the cost.
7. What is killing the Bahamas is our attitude…. Our attitude is killing the nation and we are passing it on to our children. Our bitchy, rip to shreds attitude that we have for other black people is the worst trait we carry as a people. We call white people 'sir' and black men 'fella'.  I see people refer to the government leaders  and black businessmen as 'those fellas' but NOT ONE PERSON I have seen on Facebook and the online blogs refer to ANY WHITE BAHAMIAN as anything other than their name with Mr or Ms in front of it.
8. Progress is a group sport. Have you ever seen a team win a game with half of the players tearing the other half to shreds?  I do understand the mindset of young Bahamians. I know the older ones are upset that they aren't all millionaires but the youth is a puzzler. We are teaching them NEGATIVITY AND BEGGARISM.  They have the Internet and books and the world at their fingertips but choose to gripe instead of create. We had bulky outdated encyclopaedias at home, they have the world in their bedrooms and it is still not enough. What will be enough for them? Free everything… A free big house… A free big car… Free money… Free of responsibility life???? What…
9. How this government, and indeed the ones of the future, intend to turn this around, I don't know.  I know that we have become our own worst enemy and if the mindset does not change, a hundred years from now, a hundred government administrations from now, will still see black Bahamians living in beggarism ( my made up word) and dragging the chains of 'gimme' to hand over to the next generation.
10. "If we leave the next generation with our old attitudes, fears, our hang ups, our blindness, and the limitations imposed by the past, we have left them with nothing .
If we leave the next generation with a belief in their potential, a framework for progress and a map drawn toward new possibilities we have left them with everything ."
Nicole Roberts BA, MBA, LLM