Victim stabbed to death another man dead in Church yard..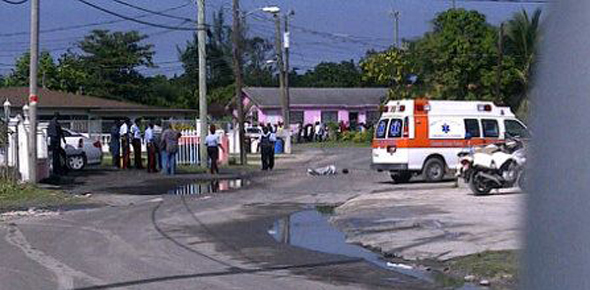 Nassau, Bahamas — Police are investigating a stabbing incident that has left a male resident of Wilson Street off Hay Street, dead.
Around 6:00 am on Saturday 18th, police were notified that the body of a male was found unresponsive at Wilson Street.
Police responded and discovered the deceased with multiple stabbed wounds.
Preliminary reports indicate that around 2:30 am the deceased was at a business establishment on Baillou Hill Road when he got into an altercation with another man.
The deceased reportedly left the area and was later discovered on Wilson Street where he was pronounced dead by EMS personnel.  Active police investigations continue.
POLICE INVESTIGATES DEATH OF MALE ON CHURCH YARD
Police are investigating the circumstances into the death of male who was found unresponsive on a church property off Soldier Road.
The man was discovered around 3:20 pm on Friday 17th with injuries to the upper body.
It is reported that prior to the male being discovered he was heard requesting permission to obtain coconuts from a nearby tree.
At present, foul play is not suspected in the matter.  Active police investigations continue.