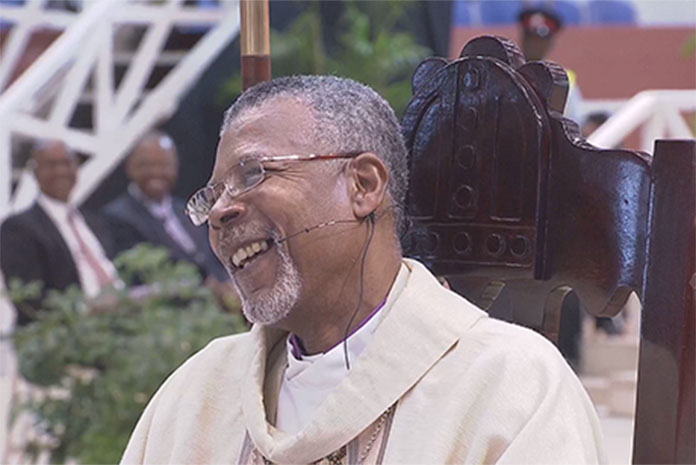 Bridgetown – Reports coming out of Barbados confirm that the Anglican Diocese down there has problems electing a Bishop.
According to the Advocate [the local newspaper] "..another date has been set for the election of a new Anglican Bishop of Barbados."
This comes as efforts to elect a bishop on May 14th reached a stalemate for a second time. A previous attempt had been made on April 25th, 2018.
When the Elective Synod of the Anglican Church met at the Ivan Harewood Centre of the Christ Church Parish Church earlier in May, after three ballots, neither Rev. John Rogers, Rector of the St. George Parish Church, nor Dr. Jeffrey Gibson, Dean of the Cathedral Church of St. Michael and All Angels, could be named as a clear winner to replace former Anglican Bishop Dr. John Holder who retired earlier this year.
If no bishop is selected by the end of August, due to deadlocked sessions, the options are to either allow a select committee which would have until year-end to elect a bishop, or to send the matter to the House of Bishops for a decision to be made on who Barbados' Anglican bishop will be.
Holder, readers should note, has retirement as Bishop of Barbados opens a vacancy for Archbishop of the Province – a position he also served.
In November this year, a new Archbishop will be elected out of the House of Bishops. Diocesans from around the Province of the West Indies will convene a Provincial Synod at which time two Priests, two Lay Persons and all Bishops from each Diocese will elect the new primate. Every member of the church should be in prayer for this occasion seeking that the Holy Spirit will deliver His Church the right spiritual head to prefect The Kingdom's work!
After working as a teacher and civil servant, Archbishop John was called to ordained ministry. He became a deacon in 1974 and a priest in 1976. He was consecrated as the 13th Bishop of his native Barbados in 2000, and became Archbishop of the West Indies in 2009.
We report yinner decide!