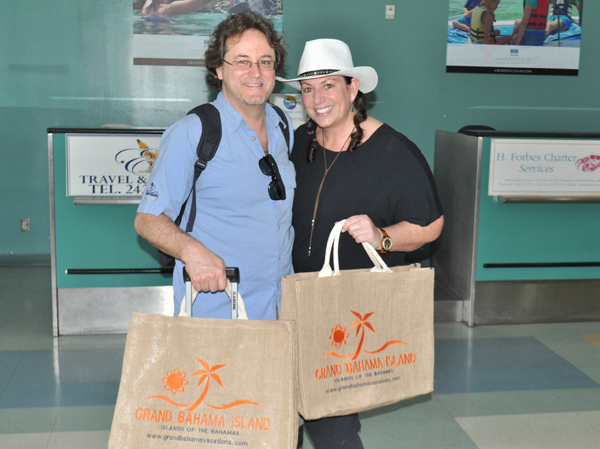 By Lewis Astwood
Bahamas Information Services
FREEPORT, Grand Bahama – Winner of the 'Best Beach Photo Competition' Paula Fishman of New York — arrived in Grand Bahama on Wednesday.  Paula entered the Best Beach Photo Competition, using about six pictures taken in the Exumas.
Exuma is well-known for its exotic wildlife and spectacular beaches.
Paula, having won a trip to The Bahamas is thrilled to be here, where she feels all beaches are gorgeous.  This is her second time on Grand Bahama where she is looking forward to eating some conch salad, hanging out with the beautiful people of The Bahamas, relaxing on the beach, and doing a little shopping.
During the interview Paula said winning the competition and being greeted by the press made her feel like a superstar, and she's proud is proud to be an ambassador of The Bahamas.