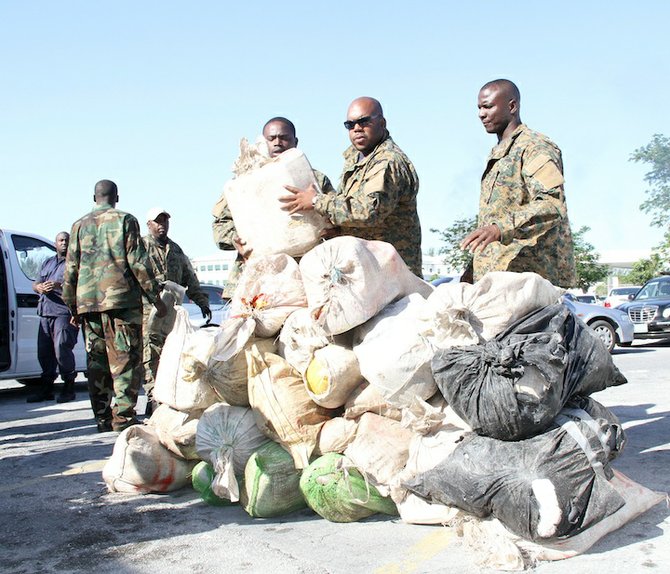 Bimini – Reports are that on Wednesday 1st August 2018, shortly after 4:00pm, police in Bimini went to a residence on North Bimini, Bailey Town, while armed with a search warrant where they discovered a plastic bag containing a quantity of suspected marijuana.
A 31 year old male of that residence was arrested and taken into police custody.
In the second incident on the same date, shortly before 8:00pm, Officers went to a bushy area on Queens Highway, Alice Town, Bimini, where they discovered in a garbage bin, a black plastic bag containing suspected marijuana. There were no arrest made in this matter. The estimated weight 2lbs and street value $1000.00. Police are investigating.