Young Bahamian Singer and 5th accuser in Long's $25 million secret settlement deal lashes out at Long's visit to the Bahamas and warns Christian Council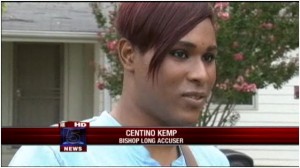 Nassau, Bahamas – Centino Kemp is one of 5 men that was paid handsomely by Bishop Eddie Long last year when the pastor's gay sex abuse scandal came to light.
Upon hearing that his former abuser's 2012 Spirit & Truth Conference was headed to the not-so-Virgin Islands, Kemp took to twitter to let it be known that Eddie and all his "Longness" should NOT be welcome!
Kemp is a Bahamian who lives in the Bahamas.

You would know better than us, Centino, how much fawking his balls are doing…
Anyway, if you are not familiar with Centino, here is a lil backstory to help jog ya memory.
It seems that the list of accusers for Bishop Eddie Long just keep getting well, longer.
A 22-year-old gay man is accusing Bishop Eddie Long of having a sexual relationship with him while he was in college.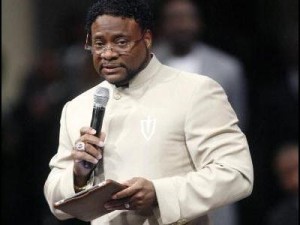 Centino Kemp, who was raised in the Bahamas, said the relationship was so intense that he tattooed the Long's name on his wrist.
Fox Atlanta reports:
One source says Centino Kemp, who was raised in the Bahamas, met Bishop Eddie Long years ago during a visit to New Birth while he was a teenage student in a Florida college. The relationship meant enough for him to tattoo Eddie Long's name on his wrist, followed by the words, "Never a Mistake, Always a Lesson."
Should the Bahamas Christian Council take measures to shut down Bishop Long and his conference in light of his "transgressions"???
A church member from the Atlanta based church said the church can be healed, but also thinks Long needs to step down permanently.
"All things can be renewed, but I think he needs to leave," she said. "Why continue to lead people when you are being dishonest? It shames the church, it shames the followers, and it shames him."
Images via FoxAtlantaNews