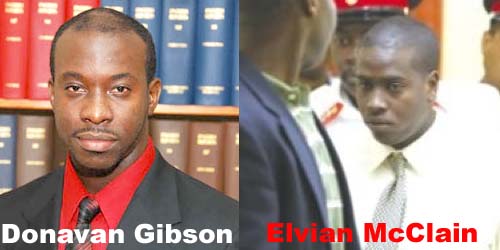 Archbishop Rt. Rev. Drexel Gomez made a statement some years ago that resonates in our minds to this day. The Bishop said we are living in a time when people don't know the difference between 'mine and thine'. This is true.
This week we saw another series of arraignments before the courts. One was an officer of the court and the other an officer of the law. Both arraigned for being GREEDY! Residents of this country must seriously ask themselves, WHAT IN THE HELL IS GOING ON IN THIS TOWN WITH ALL THIS GREEDINESS OVERTAKING OUR SOCIETY?
Why can't lawyers and others accept the proverb and live simple to simply live? Why cannot police officers accept that they are not just to enforce the law, but they must emulate law and order? They are to embody it! Where are we going with all these officers THIEFIN PEOPLE MONEY!?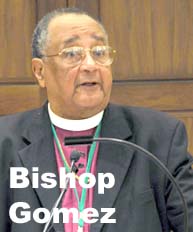 Donavan Gibson we now know was a lawyer in Alexiou, Knowles and Co. The 30 year-old Winton Meadows resident pleaded not guilty, but look what Manny them catch him doing.
Gibson is alleged to have stolen $80,000 from the firm and defrauding another $170,000 persons accounts. Some would say that's GOOD for MANNY, but how could Gibson think he would get away in doing such a thing? Like a rap sheet it took Magistrate Rodger Gomez one solid hour to read the charges.
Gibson had joined the firm in 2003. His primary focus is in the area of Civil/Commercial Litigation but he also has an extensive practice in the Law of Conveyancing, Family Law and Employment Law. He obtained his LLB with Upper Second Class Honors from the University of West Indies in 2001 and was called to The Bahamas Bar in 2003. But with all this extensive scholarly training how is it one cannot come out being HONEST? Boy, the devil really gat some people hook nah.
Today Gibson is practicing at Lockhart and Munroe, boy! trouble mussy does follow this fella.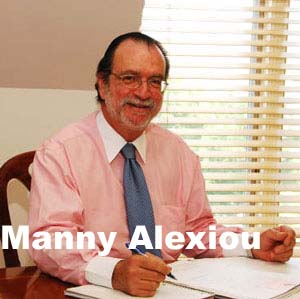 Then with all the examples of Pleasant Bridgewater, Elvian McClain ,23, allegedly decided to extort money from Stephanie Glinton. McClain now joins the distinguish list of police officer who every week in this country are hauled before the courts for thiefin, beating, shooting, killing some innocent victim or hauling someone drugs.
The crime committed by McClain we understand occurred on May 21st.
Now this is DISGRACFUL! This is SHAMEFUL! This is SICKING when we see what people, who should embody LAW AND ORDER, are letting this country down and sink it to new lows. Rather, they're choosing the paths of LOWNESS AND DISORDER!
What are we as a country going to do when the police, the lawyer and the preacher failed to know the difference between 'mine and thine'? Yes, we as a nation are on life support and are DYING A SLOW DEATH!